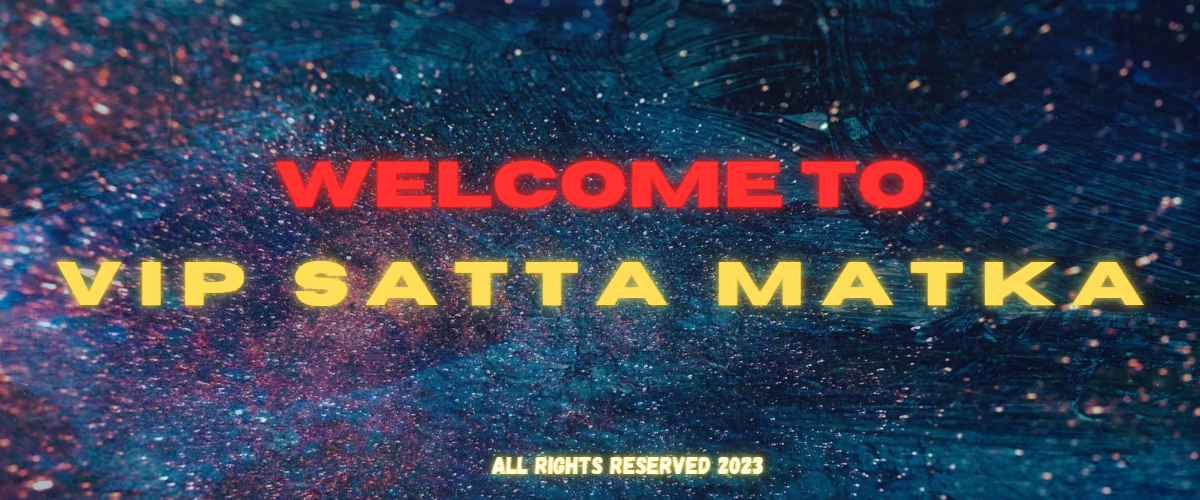 How to win at Madhur matka?
Win the highest prizes playing Madhur Matka games with few winning tips. For winning you need high concentration and the best strategies. If you have both, no one can stop you from winning these games on the Satta Matka gaming site.
Tip 1: read all rules of Madur Satta
Tip 2: focus on gaming
Tip 3: know your limit
Tip 4: know your opponent
Tip 5: take the help of expert Matka players
These are the 5 best tips that you can follow. We guarantee you that you will win playing the Matka games at Satta. Bring your luck today to play and win!
Madhur Day Panel Chart
LIVE RESULT
Refresh Result
Go to Bottom
Date

MON
TUE
WED
THU
FRI
SAT
SUN
19/05/2014
to
25/05/2014
5
8
0

39

1
2
6
2
3
6

13

4
9
0
4
6
7

73

7
7
9
1
3
4

84

4
0
0
4
5
7

65

4
5
6
1
2
3

67

3
4
0
1
4
7

27

3
7
7
26/05/2014
to
01/06/2014
1
3
5

98

4
4
0
4
6
7

77

1
6
0
2
4
0

62

2
4
6
1
2
6

90

4
8
8
6
6
8

08

3
5
0
2
5
9

69

1
2
6
1
8
0

96

5
5
6
02/06/2014
to
08/06/2014
1
5
7

31

6
7
8
1
2
4

73

1
2
0
1
8
9

86

9
0
0
5
8
8

10

5
7
8
1
3
7

10

1
3
6
2
3
9

47

1
6
0
3
3
8

45

7
8
0
09/06/2014
to
15/06/2014
5
6
9

01

3
8
0
2
4
8

42

5
7
9
3
7
8

85

1
5
9
2
5
0

78

1
3
4
5
6
6

76

3
4
9
1
6
8

58

1
1
6
3
5
0

89

3
7
9
16/06/2014
to
22/06/2014
1
3
4

84

3
5
6
3
7
0

01

1
2
8
4
6
0

08

1
1
6
1
2
9

28

2
6
0
8
9
0

70

2
2
6
4
5
9

89

1
9
9
5
5
7

79

4
5
0
23/06/2014
to
29/06/2014
1
1
5

72

1
3
8
6
6
8

04

1
1
4
3
4
0

75

8
8
9
2
2
4

80

4
6
0
2
5
7

43

3
5
5
6
6
8

01

2
2
7
1
6
0

75

1
6
8
30/06/2014
to
06/07/2014
3
5
8

64

5
9
0
2
4
7

36

2
4
0
6
9
0

55

1
5
9
2
2
7

16

2
4
0
7
7
8

21

2
9
0
2
8
9

90

3
8
9
1
3
4

82

2
4
6
07/07/2014
to
13/07/2014
6
6
7

92

4
8
0
7
7
8

23

4
9
0
4
5
7

63

2
5
6
2
9
0

18

2
6
0
1
2
8

13

6
8
9
1
1
7

95

2
6
7
4
5
9

86

1
6
9
14/07/2014
to
20/07/2014
1
1
2

48

1
3
4
1
2
0

36

2
7
7
2
9
9

00

3
7
0
2
6
8

66

5
5
6
2
8
0

09

9
0
0
3
4
9

65

5
0
0
4
6
8

81

4
7
0
21/07/2014
to
27/07/2014
3
8
0

16

8
9
9
4
5
6

55

1
5
9
1
8
8

75

2
4
9
5
8
8

16

8
9
9
1
4
0

51

1
2
8
5
6
8

96

2
6
8
1
3
4

89

4
7
8
28/07/2014
to
03/08/2014
1
7
0

89

3
8
8
*
*
*

**

*
*
*
3
4
7

40

4
7
9
7
8
8

33

4
9
0
1
3
0

41

3
8
0
2
3
8

33

5
8
0
5
5
9

91

3
4
4
04/08/2014
to
10/08/2014
4
7
0

14

4
5
5
7
7
0

49

3
3
3
2
2
9

32

1
1
0
3
0
0

39

1
4
4
4
7
8

91

2
9
0
2
2
9

35

1
5
9
*
*
*

**

*
*
*
10/08/13
to
17/08/13
9
0
0

99

2
7
0
1
2
7

03

4
9
0
1
4
6

17

4
5
8
2
7
7

61

1
5
5
*
*
*

**

*
*
*
3
7
8

88

2
7
9
6
7
9

23

1
5
7
18/08/2014
to
26/08/2014
2
5
0

76

2
4
0
5
5
0

07

4
6
7
7
8
9

41

2
4
5
1
2
3

66

4
6
6
2
4
8

48

1
3
4
5
6
7

84

1
6
7
1
2
0

33

1
3
9
25/08/2014
to
31/08/2014
4
7
0

13

2
2
9
3
8
8

96

4
5
7
4
5
7

68

3
5
0
2
6
7

50

4
8
8
6
8
0

44

3
5
6
2
3
6

11

1
0
0
3
8
9

02

1
2
9
01/09/2014
to
07/09/2014
1
4
8

37

4
4
9
4
0
0

40

1
2
7
6
6
8

07

1
7
9
1
5
6

23

3
5
5
1
2
4

73

5
8
0
5
7
7

99

1
1
7
4
6
0

09

3
7
9
08/09/2014
to
14/09/2014
6
9
0

53

5
8
0
1
2
9

25

8
8
9
7
8
9

40

6
7
7
2
3
4

90

5
6
9
6
8
8

26

2
7
7
6
7
8

17

2
5
0
6
7
8

17

2
5
0
15/09/2014
to
21/09/2014
1
6
8

50

5
6
9
4
9
9

23

1
5
7
3
7
8

84

1
3
0
2
2
4

82

4
8
0
2
3
3

86

3
6
7
1
2
7

04

3
4
7
5
9
0

46

6
0
0
22/09/2014
to
28/09/2014
2
3
3

84

4
4
6
2
5
7

49

9
0
0
1
1
2

49

5
6
8
1
7
8

61

1
2
8
8
9
0

73

7
8
8
7
9
0

61

1
2
8
6
8
9

34

2
6
6
29/09/2014
to
05/10/2014
6
7
9

21

1
3
7
1
6
8

58

2
7
9
8
9
0

79

3
6
0
3
7
7

38

2
7
9
1
8
8

72

4
8
0
6
6
0

20

3
7
0
3
4
6

35

2
3
0
06/10/2014
to
12/10/2014
1
1
5

75

8
8
9
2
6
0

88

4
4
0
3
7
7

71

1
4
6
5
6
8

99

1
4
4
1
2
6

99

5
5
9
1
4
8

32

3
4
5
2
3
8

35

3
5
7
13/10/2014
to
19/10/2014
1
2
3

69

5
5
9
5
7
9

17

5
6
6
9
0
0

91

5
6
0
1
5
7

38

4
5
9
2
5
0

78

4
7
7
5
9
9

37

1
2
4
3
9
9

13

6
8
9
27/10/2014
to
02/11/2014
*
*
*

**

*
*
*
3
7
9

92

2
3
7
2
4
8

41

4
8
9
3
4
8

50

3
7
0
3
5
6

43

1
6
6
4
5
5

42

2
4
6
3
4
6

31

6
7
8
03/11/2014
to
09/11/2014
4
5
8

75

5
5
5
7
9
0

64

5
9
0
3
4
7

48

3
7
8
2
3
8

34

7
7
0
3
9
0

24

3
4
7
1
3
8

23

1
5
7
5
7
8

00

4
8
8
10/11/2014
to
16/11/2014
2
2
8

26

8
9
9
6
7
8

15

1
6
8
8
9
0

77

1
8
8
7
9
9

51

5
7
9
1
2
0

31

2
9
0
2
8
0

09

5
7
7
6
9
9

41

3
4
4
17/11/2014
to
23/11/2014
4
5
7

69

1
8
0
3
5
9

76

5
5
6
4
7
9

09

2
7
0
4
7
7

82

5
7
0
4
5
9

86

2
5
9
1
2
3

60

5
5
0
1
8
9

86

7
9
0
24/11/2014
to
30/11/2014
1
5
8

45

2
6
7
4
5
8

76

6
0
0
5
8
0

39

4
6
9
1
2
6

90

1
4
5
4
7
8

92

2
4
6
3
7
9

98

1
7
0
3
4
5

29

1
9
9
01/12/2014
to
07/12/2014
2
5
7

40

1
3
6
1
3
9

32

5
8
9
8
8
0

65

1
1
3
1
2
9

26

2
6
8
2
4
5

11

5
7
9
3
9
0

29

4
7
8
3
4
7

43

6
7
0
08/12/2014
to
14/12/2014
4
5
0

95

2
5
8
7
8
9

42

5
8
9
3
3
8

40

1
9
0
3
4
6

32

5
8
9
4
7
9

06

1
5
0
3
7
8

80

4
7
9
1
8
8

77

5
5
7
15/12/2014
to
21/12/2014
4
6
7

78

1
7
0
4
8
9

17

4
5
8
1
1
4

60

3
7
0
2
7
0

93

1
2
0
1
3
6

05

1
4
0
1
3
4

81

3
8
0
1
7
8

64

3
5
6
22/12/2014
to
28/12/2014
6
0
0

66

3
6
7
6
8
9

39

2
7
0
1
6
7

43

2
2
9
2
4
6

29

9
0
0
2
9
0

19

3
7
9
4
8
0

23

2
5
6
3
3
5

12

2
3
7
29/12/2014
to
04/01/2015
4
9
0

32

1
3
8
2
4
0

66

3
5
8
5
6
8

96

2
5
9
1
3
5

99

1
1
7
3
3
4

01

2
9
0
8
9
0

79

1
2
6
5
6
0

14

3
4
7
05/01/15
to
11/01/15
4
5
9

80

2
9
9
6
7
0

37

5
6
6
4
4
0

87

4
4
9
2
4
7

33

6
8
9
4
8
9

15

1
4
0
2
7
9

80

1
9
0
4
8
0

27

3
4
0
12/01/15
to
18/01/15
1
4
4

97

1
7
9
7
8
8

36

2
5
9
*
*
*

**

*
*
*
2
4
8

49

1
2
6
2
5
7

49

1
8
0
2
7
0

92

1
3
8
1
6
0

76

3
5
8
19/01/15
to
25/01/15
1
6
6

38

4
6
8
1
2
6

91

2
4
5
1
3
9

33

5
8
0
3
8
0

16

1
2
3
1
7
0

88

2
6
0
1
2
7

04

4
4
6
3
5
8

64

1
4
9
26/01/15
to
01/02/15
*
*
*

**

*
*
*
1
3
8

20

2
8
0
7
8
0

52

4
8
0
1
4
5
00
2
9
9
3
6
0

92

6
6
0
3
6
9
88
4
7
7
5
6
9

03

2
3
8
02/02/15
to
08/02/15
2
8
0

00

1
3
6
3
4
9

64

2
5
7
7
7
8

20

2
4
4
1
5
8

49

1
2
6
1
4
5

04

4
4
6
6
8
0

41

2
4
5
2
4
7

35

1
7
7
09/02/15
to
15/02/15
4
6
9

96

1
1
4
4
7
9

07

5
6
6
6
6
7

92

1
3
8
4
7
0

14

2
2
0
2
5
7

43

6
7
0
1
3
4

91

2
9
0
5
7
9

17

2
6
9
16/02/15
to
22/02/15
5
6
7

89

3
6
0
1
2
8

16

3
4
9
3
6
7

68

2
6
0
2
2
9

30

4
8
8
3
4
9

65

2
5
8
3
4
8

53

1
5
7
1
4
0

57

1
8
8
23/02/15
to
01/03/15
5
6
8

93

5
8
0
8
8
9

56

3
5
8
2
3
5

00

4
6
0
2
2
6

03

3
4
6
5
6
6

71

3
9
9
3
6
0

96

3
6
7
4
5
9

87

2
2
3
02/03/15
to
08/03/15
5
7
7

94

1
3
0
6
7
9

25

2
3
0
1
4
0

54

1
1
2
1
3
9

36

2
5
9
*
*
*

**

*
*
*
3
4
0

71

4
7
0
8
0
0

83

2
3
8
09/03/15
to
15/03/15
2
4
5

11

3
8
0
4
5
9

87

4
4
9
5
6
9

08

4
5
9
1
7
0

88

1
2
5
3
4
8

53

1
5
7
2
3
0

56

4
5
7
4
7
8

94

7
8
9
16/03/15
to
22/03/15
5
7
8

02

1
4
7
5
6
8

94

6
8
0
1
3
0

46

6
0
0
1
3
3

77

2
5
0
3
8
0

15

3
5
7
1
6
0

70

3
8
9
5
8
9

27

1
7
9
23/03/15
to
29/03/15
7
8
9

46

4
5
7
1
7
9

78

5
5
8
2
3
9

41

1
3
7
1
4
4

90

2
3
5
1
6
8

50

1
2
7
2
5
8

50

1
3
6
4
7
9

02

4
8
0
30/03/15
to
05/04/15
7
9
0

65

5
0
0
1
6
9

60

1
3
6
3
7
0

02

5
7
0
4
5
6

59

3
6
0
2
3
9

48

1
8
9
3
5
9

76

3
6
7
4
5
7

65

1
5
9
06/04/15
to
12/04/15
2
3
9

49

1
1
7
1
4
4

96

3
5
8
1
2
6

92

1
1
0
7
7
0

42

5
8
9
1
1
2

43

2
2
9
2
2
3

72

6
7
9
1
3
8

23

7
8
8
13/04/15
to
19/04/15
2
6
9

72

3
9
0
3
9
0

24

7
8
9
3
7
8

85

3
5
7
4
7
8

91

1
2
8
4
5
9

87

2
7
8
3
7
8

81

1
2
8
8
9
0

75

1
7
7
20/04/15
to
26/04/15
1
4
6

17

2
5
0
2
7
9

89

6
6
7
1
6
7

46

1
6
9
5
6
7

88

3
6
9
3
5
0

84

2
3
9
3
4
9

61

3
8
0
1
2
4

73

1
5
7
27/04/15
to
03/05/15
7
9
0

67

4
6
7
8
9
0

71

5
6
0
3
6
0

99

3
7
9
1
6
8

58

1
3
4
3
7
9

94

6
8
0
4
7
8

98

5
6
7
3
4
7

42

1
2
9
04/05/15
to
10/05/15
3
4
7

44

1
5
8
1
3
8

27

4
6
7
3
6
7

63

2
3
8
7
9
9

56

4
5
7
5
0
0

58

4
5
9
2
4
0

65

4
5
6
2
3
6

15

2
4
9
11/05/15
to
17/05/15
6
7
8

17

8
9
0
2
3
6

15

1
4
0
4
6
0

05

3
4
8
3
6
9

86

2
5
9
1
7
0

87

2
7
8
3
6
8

72

2
2
8
6
9
9

41

4
8
9
18/05/15
to
24/05/15
1
5
9

57

1
6
0
7
8
0

57

1
8
8
1
2
8

19

4
5
0
2
3
8

34

3
5
6
3
8
9

01

2
4
5
6
6
9

14

1
3
0
4
4
7

57

3
7
7
25/05/15
to
31/05/15
2
3
4

99

4
7
8
1
5
5

15

1
6
8
6
7
7

06

1
6
9
1
2
3

66

2
2
2
1
6
0

79

2
3
4
3
4
4

19

2
8
9
5
6
0

19

4
6
9
01/06/15
to
07/06/15
1
8
8

71

5
8
8
3
4
0

74

7
8
9
1
2
5

89

2
7
0
2
6
9

72

4
8
0
4
8
8

00

1
4
5
1
3
5

99

2
8
9
1
5
0

66

1
7
8
08/06/15
to
14/06/15
6
6
7

91

6
7
8
6
8
0

44

2
3
9
3
4
4

10

1
1
8
2
8
8

87

3
7
7
7
7
9

30

2
8
0
3
6
0

92

5
7
0
2
7
8

72

1
3
8
15/06/15
to
21/06/15
4
8
9

19

1
2
6
5
7
7

93

6
7
0
2
2
4

87

2
5
0
3
5
9

71

4
7
0
2
5
6

33

6
8
9
2
3
0

59

6
6
7
3
9
0

23

2
2
9
22/06/15
to
28/06/15
3
6
0

97

4
6
7
3
5
5

37

1
8
8
1
4
4

90

2
8
0
2
7
7

65

6
9
0
4
6
8

82

2
0
0
5
7
8

03

2
4
7
4
8
0

22

2
0
0
29/06/15
to
05/07/15
2
3
5

01

2
3
6
2
7
7

69

5
7
7
5
8
0

31

2
3
6
5
7
0

22

6
8
8
3
6
7

64

4
0
0
8
9
9

67

2
7
8
1
7
8

63

2
3
8
06/07/15
to
12/07/15
2
8
0

05

1
6
8
8
9
0

76

3
3
0
1
1
0

27

4
5
8
1
4
5

02

3
3
6
7
8
0

55

2
6
7
4
5
5

43

2
4
7
3
7
0

09

4
7
8
13/07/15
to
19/07/15
4
5
5

40

1
2
7
6
9
0

54

2
4
8
3
5
6

41

2
9
0
3
7
9

99

5
6
8
6
9
0

58

1
8
9
*
*
*

**

*
*
*
*
*
*

**

*
*
*
20/07/15
to
26/07/15
4
5
7

62

6
6
0
1
2
8

13

5
9
9
3
7
0

09

3
7
9
3
6
8

70

1
2
7
1
2
5

84

1
5
8
6
7
8

19

5
6
8
3
5
7

59

1
9
9
27/07/15
to
02/08/15
2
6
7

51

6
6
9
5
7
0

24

5
9
0
2
4
4

02

5
8
9
7
9
0

69

5
6
8
6
0
0

63

7
8
8
5
7
8

06

2
5
9
1
3
4

81

2
4
5
03/08/15
to
09/08/15
5
7
0

23

5
9
9
5
6
8

98

3
6
9
9
9
0

89

1
9
9
2
3
3

89

4
5
0
1
8
0

96

6
0
0
1
8
9

83

1
4
8
5
8
0

32

1
4
7
10/08/15
to
16/08/15
6
7
9

28

3
5
0
1
1
3

52

7
7
8
3
3
5

11

4
7
0
6
7
0

37

2
6
9
1
4
4

97

3
4
0
*
*
*

**

*
*
*
*
*
*

**

*
*
*
17/08/15
to
23/08/15
1
4
9

44

4
5
5
7
7
8

24

6
8
0
4
7
0

10

3
3
4
6
7
7

04

5
9
0
2
5
5

25

7
8
0
3
3
6

21

1
3
7
2
3
7

25

1
5
9
24/08/15
to
30/08/15
1
4
8

35

8
8
9
1
1
8

07

7
0
0
3
0
0

31

2
4
5
4
7
8

97

5
5
7
5
5
9

97

2
2
3
5
7
9

13

3
3
7
*
*
*

**

*
*
*
31/08/15
to
06/09/15
3
9
9

11

4
8
9
6
6
7

95

7
9
9
6
8
8

28

4
6
8
6
7
7

08

2
6
0
1
3
5

97

2
6
9
7
8
0

51

4
8
9
1
2
8

18

2
6
0
07/09/15
to
13/09/15
1
3
7

11

2
2
7
1
7
8

61

5
7
9
4
9
0

38

8
0
0
2
3
7

23

4
4
5
5
7
7

93

2
2
9
2
4
4

05

5
0
0
4
5
9

86

3
6
7
14/09/15
to
20/09/15
2
3
9

48

2
3
3
3
5
6

41

2
2
7
2
5
9

65

4
5
6
3
4
9

66

2
5
9
6
8
8

22

3
9
0
1
4
0

52

3
4
5
3
8
9

09

4
6
9
21/09/15
to
27/09/15
6
8
9

32

2
0
0
2
4
0

69

4
7
8
5
9
0

47

4
6
7
4
6
0

08

1
7
0
6
8
0

41

5
7
9
1
2
0

38

5
6
7
6
9
0

53

2
4
7
28/09/15
to
04/10/15
2
8
9

98

1
7
0
3
4
5

22

4
4
4
1
3
8

26

2
5
9
1
6
6

35

2
4
9
5
8
0

35

3
3
9
5
8
9

28

1
1
6
3
4
8

57

1
8
8
05/10/15
to
11/10/15
4
5
5

45

7
8
0
4
8
0

28

1
7
0
2
6
6

45

1
6
8
4
9
0

39

4
6
9
4
4
7

52

7
7
8
4
5
6

59

4
6
9
5
8
9

27

1
2
4
12/10/15
to
18/10/15
1
4
7

26

2
6
8
4
4
6

42

5
8
9
2
3
3

83

1
2
0
2
4
6

20

3
7
0
5
6
9

02

2
3
7
1
8
0

94

7
7
0
3
8
0

14

1
3
0
19/10/15
to
25/10/15
1
3
5

91

2
9
0
1
3
6

07

4
4
9
1
3
6

08

1
8
9
1
5
8

43

3
0
0
3
4
9

66

2
5
9
1
2
6

94

5
9
0
2
8
9

97

3
6
8
26/10/15
to
01/11/15
5
6
8

94

2
6
6
5
6
9

01

5
7
9
5
7
8

01

3
9
9
3
4
6

35

7
8
0
2
7
9

85

1
4
0
4
5
8

72

1
3
8
2
5
9

62

2
3
7
02/11/15
to
08/11/15
4
6
7

76

2
2
2
4
6
7

75

3
6
6
1
1
4

62

2
0
0
1
1
3

51

5
8
8
2
9
9

08

2
3
3
1
2
8

15

1
5
9
*
*
*

**

*
*
*
16/11/15
to
22/11/15
1
1
7

98

1
2
5
6
0
0

67

5
6
6
1
3
8

25

5
0
0
4
5
9

82

2
3
7
2
4
8

47

8
9
0
5
8
9

24

1
5
8
5
8
0

37

1
3
3
23/11/15
to
29/11/15
2
6
8

64

6
8
0
5
7
8

06

1
2
3
1
4
8

36

7
9
0
3
6
9

88

1
8
9
5
5
8

87

1
7
9
2
3
5

01

2
2
7
2
2
6

03

1
4
8
30/11/15
to
06/12/15
5
6
8

96

1
1
4
1
2
7

06

2
6
8
4
7
8

94

1
6
7
1
8
0

98

4
5
9
9
0
0

93

5
9
9
1
2
5

81

6
7
8
2
8
8

83

7
8
8

07/12/15
to
13/12/15

5
7
9

13

3
0
0
3
4
8

59

4
7
8
5
7
8

08

4
6
8
6
8
0

45

6
9
0
2
4
4

04

2
4
8
2
7
9

81

6
7
8
5
7
8

01

1
1
9

14/12/15
to
20/12/15

3
5
7

53

4
9
0
7
8
9

49

2
7
0
2
3
4

91

2
4
5
6
8
0

40

6
7
7
5
7
9

11

1
3
7
2
7
8

71

3
4
4
1
6
8

59

4
6
9

21/12/15
to
27/12/15

4
7
9

05

3
4
8
1
2
7

02

5
8
9
2
2
6

06

7
9
0
7
8
0

56

4
5
7
4
5
5

43

1
4
8
3
7
8

81

2
3
6
1
5
8

43

1
2
0

28/12/15
to
03/01/16

7
8
9

46

6
0
0
1
3
7

18

1
3
4
3
5
6

46

3
4
9
1
7
9

73

3
4
6
3
8
9

08

9
9
0
4
8
9

15

3
5
7
2
6
0

82

3
9
0

04/01/16
to
10/01/16

2
4
0

68

4
5
9
2
5
6

31

1
1
9
3
5
6

47

2
6
9
6
8
9

30

1
2
7
1
2
6

97

1
1
5
8
9
0

77

5
6
6
3
3
8

48

3
6
9

11/01/16
to
17/01/16

5
6
6

76

2
5
9
4
5
7

67

3
4
0
1
6
8

52

2
4
6
1
3
9

39

5
5
9
1
7
0

88

2
7
9
4
7
8

96

6
0
0
1
3
5

91

4
8
9

18/01/16
to
24/01/16

2
4
9

59

4
7
8
4
6
9

99

1
2
6
6
6
9

17

1
2
4
4
6
0

05

7
8
0
2
8
0

01

6
6
9
3
4
0

77

4
4
9
3
3
6

28

2
7
9

25/01/16
to
31/01/16

4
5
6

55

3
6
6
*
*
*

**

*
*
*
3
4
6

34

3
4
7
1
6
8

55

2
3
0
4
7
9

09

4
6
9
3
6
8

70

5
7
8
7
8
8

39

1
3
5

01/02/16
to
07/02/16

2
6
7

57

2
2
3
4
5
7

66

3
6
7
1
5
7

33

1
2
0
1
8
9

86

2
4
0
2
4
0

62

4
8
0
4
4
8

61

2
9
0
4
5
7

65

2
4
9

08/02/16
to
14/02/16

1
1
2

43

3
4
6
2
4
7

31

5
8
8
5
5
7

77

2
6
9
2
2
3

73

2
5
6
1
1
4

66

2
7
7
4
5
8

72

3
4
5
1
5
0

64

3
5
6

15/02/16
to
21/02/16

1
7
8

66

2
7
7
1
3
0

48

1
3
4
3
6
8

75

1
4
0
3
8
0

10

4
8
8
3
3
9

52

3
3
6
3
9
9

15

7
8
0
1
2
9

24

1
6
7

22/02/16
to
28/02/16

2
6
8

62

4
8
0
3
8
0

12

1
1
0
1
9
0

04

2
5
7
3
6
8

79

5
6
8
1
6
7

41

1
2
8
2
8
9

94

3
5
6
4
6
0

03

1
3
9

29/02/16
to
06/03/16

5
6
8

91

4
8
9
1
1
6

88

2
3
3
2
3
0

57

5
6
6
1
2
7

00

5
7
7
4
7
9

06

2
6
8
1
8
9

i




1
8
9

87

2
6
9
07/03/2016
to
13/03/2016
1
2
9

28

9
9
0
3
8
9

09

4
7
8
4
5
9

89

5
6
8
5
6
7

86

4
6
6
2
3
7

28

4
6
8
1
7
8

66

1
6
9
3
7
9

92

1
4
7
14/03/2016
to
20/03/2016
2
3
6

13

3
5
5
5
7
0

23

1
5
7
4
8
0

21

1
4
6
6
9
0

50

1
2
7
2
7
8

73

1
4
8
2
7
0

95

3
5
7
3
3
0

68

2
6
0
21/03/2016
to
27/03/2016
2
4
9

51

3
8
0
2
3
6

14

2
6
6
2
3
5

04

1
1
2
*
*
*

**

*
*
*
4
7
8

99

5
5
9
1
2
3

64

6
8
0
5
9
0

43

7
7
9
28/03/2016
to
03/04/2016
5
6
7

80

1
9
0
1
2
5

85

4
5
6
3
4
0

72

4
9
9
2
4
5

11

2
3
6
2
7
8

73

4
4
5
4
0
0

40

5
7
8
5
9
0

49

2
7
0
04/04/2016
to
10/04/2016
3
6
8

79

1
2
6
5
7
0

27

1
7
9
8
9
0

70

2
3
5
3
4
7

40

1
3
6
2
7
8

73

2
4
7
1
3
0

42

5
7
0
9
0
0

98

6
6
6
11/04/2016
to
17/04/2016
5
7
9

19

2
8
9
4
5
0

91

4
8
9
1
4
8

34

1
5
8
3
6
0

93

5
8
9
2
6
9

72

3
3
6
4
6
9

92

1
4
7
4
9
0

32

3
4
5
18/04/2016
to
24/04/2016
2
4
5

18

3
5
0
3
4
9

64

6
9
9
2
7
0

91

2
2
7
3
3
4

00

2
4
4
5
6
6

79

1
1
7
4
4
9

73

2
2
9
7
9
9

55

1
4
0
25/04/2016
to
01/05/2016
2
4
4

07

2
6
9
5
5
6

68

1
3
4
3
7
9

96

2
7
7
3
5
0

88

1
8
9
5
6
7

82

6
8
8
6
8
0

49

5
7
7
6
8
0

43

2
3
8
02/05/2016
to
08/05/2016
3
6
0

96

2
5
9
2
4
9

58

9
9
0
5
8
9

25

1
5
9
1
8
9

89

5
6
8
2
4
9

58

3
5
0
2
2
5

96

4
6
6
2
6
8

66

3
4
9
09/05/2016
to
15/05/2016
2
3
0

50

4
6
0
4
7
8

95

2
6
7
1
2
9

26

2
4
0
4
5
8

70

1
3
6
2
5
7

46

3
4
9
9
0
0

96

1
7
8
1
6
7

46

8
8
0
16/05/2016
to
22/05/2016
2
3
7

21

1
2
8
1
8
9

87

2
5
0
1
5
7

30

3
8
9
1
3
9

36

7
9
0
6
7
0

30

5
6
9
2
7
0

91

4
7
0
7
9
9

51

5
8
8
23/05/2016
to
29/05/2016
5
8
0

30

5
6
9
1
6
7

43

1
2
0
1
7
0

87

3
7
7
1
3
6

09

4
5
0
4
5
9

86

2
6
8
3
8
9

03

6
7
0
2
5
6

32

6
6
0
30/05/2016
to
05/06/2016
4
6
7

79

1
2
6
4
9
9

29

2
3
4
1
1
0

25

1
5
9
4
9
0

34

2
4
8
3
3
8

46

7
9
0
4
8
8

02

5
8
9
5
5
9

90

1
4
5
06/06/2016
to
12/06/2016
1
4
7

20

1
1
8
4
4
8

65

3
3
9
8
8
9

53

1
5
7
3
7
8

87

4
5
8
1
7
8

64

1
6
7
3
4
7

48

2
6
0
1
6
9

67

1
3
3
13/06/2016
to
19/06/2016
9
0
0

90

1
4
5
3
5
6

41

5
7
9
1
2
9

29

2
8
9
3
6
0

96

8
8
0
2
4
8

40

5
6
9
7
8
9

47

4
4
9
5
7
0

29

1
4
4
20/06/2016
to
26/06/2016
1
3
6

08

2
2
4
6
8
8

22

1
5
6
2
2
7

15

7
9
9
3
3
6

22

7
7
8
3
4
4

19

3
8
8
6
6
8

01

5
7
9
2
7
9

85

3
4
8
27/06/2016
to
03/07/2016
1
7
0

82

1
4
7
1
2
8

16

8
8
0
2
2
4

83

2
3
8
1
3
4

84

3
5
6
1
2
6

99

2
8
9
8
8
0

66

4
5
7
2
7
8

79

3
7
9
04/07/2016
to
10/07/2016
2
3
0

58

5
6
7
3
5
9

71

7
7
7
4
8
9

11

5
7
9
*
*
*

*

*
*
*
4
5
0

98

2
3
3
4
8
9

14

1
4
9
5
7
7

99

2
8
9
11/07/2016
to
17/07/2016
3
4
0

76

7
9
0
3
7
7

76

8
9
9
1
1
9

13

1
4
8
2
4
5

10

6
7
7
2
3
7

24

7
8
9
2
4
8

44

1
4
9
4
8
9

13

6
7
0
18/07/2016
to
24/07/2016
3
7
0

01

2
3
6
2
7
8

74

3
3
8
3
4
0

71

5
7
9
3
9
0

20

5
7
8
2
3
5

07

3
4
0
5
6
7

86

1
7
8
6
7
9

22

1
4
7
25/07/2016
to
31/07/2016
2
9
0

19

3
6
0
2
4
0

66

2
6
8
1
2
8

18

4
5
9
1
6
7

48

4
6
8
1
3
8

24

6
8
0
5
5
9

93

1
6
6
3
3
0

64

2
4
8
01/08/2016
to
07/08/2016
3
7
9

90

5
7
8
1
1
8

05

3
3
9
4
7
8

97

1
7
9
2
2
3

75

2
4
9
1
5
8

48

5
5
8
1
1
4

63

5
9
9
4
7
8

93

2
5
6
08/08/2016
to
14/08/2016
3
7
9

97

3
4
0
2
5
6

33

2
3
8
2
4
5

14

1
1
2
5
7
9

19

1
3
5
1
3
8

22

1
4
7
7
9
0

62

5
7
0
6
8
0

48

1
8
9
15/08/2016
to
21/08/2016
*
*
*

**

*
*
*
2
3
8

32

5
7
0
2
0
0

27

1
7
9
4
8
9

14

1
4
9
7
8
9

48

4
4
0
6
6
9

17

1
8
8
3
5
6

41

1
4
6
22/08/2016
to
28/08/2016
4
8
0

27

4
6
7
2
3
7

22

2
3
7
2
6
9

70

1
9
0
1
3
6

07

2
6
9
4
4
8

65

2
5
8
1
5
8

41

6
6
9
4
7
9

03

1
3
9
29/08/2016
to
04/09/2016
4
8
9

13

2
4
7
4
6
8

81

4
8
9
8
9
0

76

8
8
0
2
6
9

70

3
8
9
7
8
0

59

2
3
4
2
6
0

88

1
8
9
1
1
6

87

5
5
7
05/09/2016
to
11/09/2016
6
0
0

60

5
6
9
4
5
8

74

7
7
0
2
3
3

86

8
9
9
1
5
6

25

3
6
6
2
2
4

81

3
8
0
6
0
0

68

3
6
9
3
4
9

66

8
9
9
12/09/2016
to
18/09/2016
1
6
7

44

3
5
6
1
2
3

66

7
9
0
3
3
8

45

2
6
7
5
6
8

96

2
4
0
1
2
7

08

1
7
0
3
8
9

08

1
7
0
5
6
8

90

1
4
5
19/09/2016
to
25/09/2016
3
9
0

21

2
4
5
3
5
9

74

3
4
7
5
7
9

12

2
3
7
1
1
5

72

2
4
6
2
3
9

49

5
7
7
6
8
9

36

3
3
0
2
2
5

90

4
8
8
26/09/2016
to
02/10/2016
2
8
9

94

3
3
8
1
3
6

00

5
7
8
1
9
0

06

2
5
9
4
7
9

04

2
3
9
5
6
7

84

3
3
8
4
4
5

31

1
2
8
4
7
9

05

2
3
0
03/10/2016
to
09/10/2016
2
4
8

43

3
5
5
1
8
9

88

4
6
8
2
5
0

78

2
6
0
3
3
4

08

1
2
5
1
2
8

11

1
3
7
2
8
0

00

1
4
5
8
8
0

65

1
2
2
10/10/2016
to
16/10/2016
4
7
7

83

1
5
7
4
5
9

81

2
3
6
3
6
0

98

2
2
4
2
4
0

60

1
9
0
4
6
8

83

1
3
9
2
7
9

83

5
8
0
5
6
6

76

4
5
7
17/10/2016
to
23/10/2016
2
4
8

49

1
2
6
4
4
5

39

5
5
9
1
7
7

58

1
3
4
5
7
9

12

1
5
6
2
7
9

80

2
2
6
3
6
9

86

4
5
7
1
3
7

10

2
3
5
24/10/2016
to
30/10/2016
1
2
3

69

5
6
8
3
4
9

62

4
8
0
2
2
9

33

1
3
9
3
6
7

62

3
9
0
*
*
*

**

*
*
*
*
*
*

**

*
*
*
*
*
*

**

*
*
*
07/11/2016
to
13/11/2016
4
8
9

15

3
4
8
3
7
0

01

6
7
8
1
2
0

30

2
3
5
1
2
7

09

3
8
8
3
8
9

04

6
8
0
7
9
0

61

3
3
5
1
3
8

24

2
5
7
14/11/2016
to
20/11/2016
1
5
6

27

3
5
9
3
8
0

11

2
9
0
2
2
0

49

1
8
0
4
7
0

11

3
4
4
8
8
9

57

3
6
8
2
5
8

54

1
3
0
6
6
9

19

2
3
4
21/11/2016
to
27/11/2016
1
7
9

79

4
6
9
3
5
0

81

5
6
0
3
5
5

32

6
7
9
4
4
8

60

6
7
7
3
5
8

69

2
2
5
8
8
9

53

2
3
8
2
4
7

37

3
6
8
28/11/2016
to
04/12/2016
4
6
0

07

3
6
8
2
4
0

67

5
6
6
5
6
6

76

2
7
7
2
2
3

75

6
9
0
3
7
9

93

5
8
0
1
4
6

10

5
7
8
3
5
9

75

1
6
8
05/12/2016
to
11/12/2016
6
7
8

19

2
8
9
3
3
8

48

5
6
7
5
5
6

66

1
7
8
8
0
0

86

6
0
0
3
5
8

69

4
5
0
2
5
9

64

6
8
0
1
8
0

94

1
6
7
12/12/2016
to
18/12/2016
1
2
4

72

3
9
0
4
6
6

68

2
6
0
2
2
5

98

4
5
9
1
5
7

38

1
2
5
2
3
8

35

3
6
6
4
6
8

83

3
0
0
2
8
0

04

2
3
9
19/12/2016
to
25/12/2016
3
0
0

39

1
4
4
4
7
7

86

5
5
6
6
7
9

21

4
7
0
2
8
8

84

7
8
9
4
6
8

82

2
4
6
3
3
4

04

2
3
9
2
4
6

24

6
9
9
26/12/2016
to
01/01/2017
4
8
9

11

5
8
8
1
5
9

58

5
6
7
7
7
8

21

1
4
6
7
7
8

22

1
3
8
4
7
9

03

1
5
7
6
6
0

29

4
5
0
*
*
*

**

*
*
*
02/01/2017
to
08/01/2017
2
4
4

07

1
1
5
4
9
9

21

2
9
0
5
6
7

84

1
3
0
2
6
0

85

3
3
9
2
3
5

03

1
3
9
2
4
6

27

1
2
4
3
5
7

54

1
4
9
09/01/2017
to
15/01/2017
1
4
0

59

4
7
8
1
8
0

98

9
9
0
2
7
7

65

1
6
8
1
8
9

87

1
2
4
2
5
0

72

1
5
6
3
5
8

60

1
9
0
*
*
*

*

*
*
*
16/01/2017
to
22/01/2017
2
4
7

30

1
4
5
1
2
7

05

2
3
5
1
2
7

07

1
6
0
1
6
9

64

1
3
0
3
5
7

51

1
3
7
1
7
8

60

5
7
8
2
7
9

81

3
8
0
23/01/2017
to
29/01/2017
1
2
0

36

1
6
9
7
0
0

79

6
6
7
4
6
0

00

1
1
8
*
*
*

**

*
*
*
3
4
8

54

1
5
8
2
4
6

20

1
3
6
2
5
6

39

4
6
9
30/01/2017
to
05/02/2017
1
3
9

32

1
2
9
7
7
8

23

2
4
7
8
9
0

71

5
6
0
5
8
9

23

3
5
5
4
5
7

63

6
7
0
2
7
0

99

1
3
5
3
6
8

77

3
4
0
06/02/2017
to
12/02/2017
5
6
7

84

5
9
0
1
1
6

80

6
6
8
2
5
0

70

4
6
0
2
7
8

75

1
2
2
5
6
9

01

1
5
5
3
3
0

62

1
1
0
3
4
9

65

7
9
9
13/02/2017
to
19/02/2017
6
7
9

24

3
4
7
5
6
0

17

3
4
0
5
5
6

61

2
3
6
2
4
9

58

5
5
8
5
9
0

41

3
9
9
1
3
0

41

5
6
0
1
1
5

71

5
7
9
20/02/2017
to
26/02/2017
5
9
0

47

7
0
0
1
9
0

09

5
6
8
3
4
0

77

1
3
3
5
6
0

18

4
7
7
4
0
0

44

1
1
2
3
4
6

31

4
7
0
3
8
0

13

2
5
6
27/02/2017
to
05/03/2017
4
5
6

54

1
3
0
2
6
7

58

1
1
6
4
4
7

53

7
8
8
1
5
6

22

6
8
8
5
6
8

92

2
3
7
1
5
6

28

4
7
7
2
5
7

42

5
7
0
06/03/2017
to
12/03/2017
4
5
9

88

3
5
0
5
8
9

24

7
7
0
1
7
9

72

1
3
8
8
8
9

55

2
5
8
5
8
0

39

5
6
8
1
3
6

05

6
9
0
1
2
6

97

4
5
8
13/03/2017
to
19/03/2017
*
*
*

**

*
*
*
2
3
8

30

4
6
0
7
7
8

25

3
3
9
1
3
0

42

2
3
7
2
3
7

22

6
7
9
2
6
6

48

4
5
9
1
6
7

46

2
5
9
20/03/2017
to
26/03/2017
3
7
9

98

2
2
4
1
6
7

48

1
7
0
2
5
0

79

2
8
9
4
5
8

78

8
0
0
2
7
0

95

6
9
0
1
2
2

50

2
8
0
2
6
6

42

5
8
9
27/03/2017
to
02/04/2017
3
4
9

67

5
6
6
1
4
5

00

1
2
7
2
2
0

41

1
3
7
4
9
0

37

4
5
8
3
6
0

99

1
8
0
3
4
5

22

4
8
0
5
7
0

20

1
9
0
03/04/2017
to
09/04/2017
5
8
0

37

3
5
9
3
4
6

39

1
4
4
5
6
8

93

1
2
0
2
5
0

72

1
5
6
5
7
0

27

4
6
7
1
8
0

94

1
4
9
1
5
7

31

1
0
0
10/04/2017
to
16/04/2017
4
4
9

72

3
9
0
8
8
9

57

2
6
9
1
3
4

86

1
7
8
2
6
0

89

4
5
0
1
7
8

60

1
3
6
6
9
0

52

6
7
9
8
0
0

81

1
2
8
17/04/2017
to
23/04/2017
1
4
7

23

5
8
0
1
2
6

91

2
4
5
1
1
0

23

1
3
9
5
7
8

03

4
9
0
1
4
0

51

1
4
6
5
7
8

09

3
7
9
2
3
6

17

3
6
8
24/04/2017
to
30/04/2017
1
6
8

57

6
6
7
2
3
4

97

2
7
8
8
9
0

75

2
3
0
9
0
0

96

2
6
8
1
2
3

62

2
4
6
1
5
7

31

6
7
8
3
5
9

79

1
8
0
01/05/2017
to
07/05/2017
2
5
8

52

3
4
5
1
6
9

63

2
2
9
1
6
8

57

2
7
8
4
6
8

89

3
7
9
2
2
3

75

1
2
2
1
7
7

56

8
9
9
8
9
9

68

1
2
5
08/05/2017
to
14/05/2017
1
7
9

70

1
2
7
6
7
8

10

3
8
9
2
7
9

89

4
6
9
1
6
9

69

5
6
8
3
4
7

40

5
6
9
7
8
9

42

6
8
8
1
5
7

30

1
3
6
15/05/2017
to
21/05/2017
2
4
9

53

1
5
7
5
7
8

03

6
7
0
3
8
9

02

3
9
0
1
1
3

55

2
6
7
2
4
5

18

1
3
4
3
5
0

87

1
2
4
3
5
0

83

1
6
6
22/05/2017
to
28/05/2017
1
0
0

16

3
5
8
3
7
8

88

5
6
7
2
2
4

83

2
5
6
1
2
8

13

3
5
5
5
7
9

11

1
1
9
7
8
9

43

4
9
0
4
6
0

03

1
3
9
29/05/2017
to
04/06/2017
1
9
0

03

7
8
8
5
7
9

16

4
4
8
2
3
5

09

4
6
9
1
7
8

64

1
6
7
3
6
9

86

4
6
6
1
4
0

59

2
7
0
8
0
0

86

1
7
8
05/06/2017
to
11/06/2017
3
4
8

50

3
8
9
5
7
8

09

3
6
0
1
5
6

22

5
7
0
3
6
9

88

2
8
8
2
4
8

43

3
4
6
1
4
0

51

3
3
5
1
4
7

26

3
5
8
12/06/2017
to
18/06/2017
3
8
9

04

1
1
2
2
8
9

99

1
8
0
6
8
9

39

3
7
9
2
5
9

63

3
4
6
2
4
6

20

1
2
7
8
8
0

67

1
2
4
3
7
0

06

1
7
8
19/06/2017
to
25/06/2017
7
8
9

47

4
5
8
5
9
0

47

2
2
3
3
4
0

76

4
4
8
2
3
9

40

2
8
0
1
2
5

86

1
7
8
3
4
7

40

4
6
0
1
3
9

38

1
7
0
26/06/2017
to
02/07/2017
*
*
*

**

*
*
*
2
6
8

65

1
4
0
4
7
0

13

1
4
8
4
5
9

82

1
4
7
2
3
6

17

1
3
3
6
7
8

12

1
3
8
5
6
8

95

2
3
0
03/07/2017
to
09/07/2017
1
3
9

36

5
5
6
3
5
0

87

3
4
0
5
8
0

37

1
2
4
3
5
8

65

7
8
0
2
4
7

36

7
9
0
1
7
9

72

1
4
7
3
7
7

72

4
9
9
10/07/2017
to
16/07/2017
5
6
6

79

2
2
5
7
8
9

43

1
4
8
9
9
0

87

2
5
0
2
8
0

07

4
6
7
1
2
7

05

6
9
0
1
2
3

68

2
8
8
2
4
8

41

3
8
0
17/07/2017
to
23/07/2017
4
7
9

02

4
9
9
1
1
6

89

2
3
4
2
5
7

41

1
2
8
5
6
7

88

4
6
8
2
5
7

46

7
9
0
1
6
9

66

4
5
7
4
8
9

10

2
3
5
24/07/2017
to
30/07/2017
3
8
0

15

2
6
7
1
2
8

15

6
9
0
1
4
8

38

4
4
0
6
8
9

31

1
4
6
1
3
6

00

3
7
0
1
5
8

48

2
7
9
2
2
7

16

1
6
9
31/07/2017
to
06/08/2017
3
7
8

81

4
7
0
1
2
6

99

1
3
5
2
3
9

46

7
9
0
5
7
8

02

2
5
5
2
7
9

87

3
7
7
5
7
9

13

3
4
6
3
6
0

94

2
3
9
07/08/2017
to
13/08/2017
2
2
8

21

3
8
0
4
7
0

15

3
3
9
1
2
3

63

1
4
8
5
8
0

38

5
6
7
1
5
0

67

3
4
0
4
8
9

19

4
7
8
1
1
7

98

4
6
8
14/08/2017
to
20/08/2017
1
2
5

82

6
8
8
*
*
*

**

*
*
*
5
9
0

49

1
2
6
5
9
0

41

2
2
7
1
1
6

81

1
3
7
5
5
6

66

7
9
0
1
6
0

71

2
3
6
21/08/2017
to
27/08/2017
2
4
0

61

3
3
5
2
5
6

39

3
6
0
5
6
7

87

3
6
8
1
3
8

27

4
6
7
2
5
5

27

3
6
8
2
8
0

04

3
3
8
1
4
5

04

3
4
7
28/08/2017
to
03/09/2017
1
4
7

23

6
8
9
3
8
9

06

7
9
0
1
2
0

32

5
8
9
5
6
8

92

3
3
6
2
4
8

44

7
8
9
2
2
9

35

2
5
8
3
4
0

75

1
6
8
04/09/2017
to
10/09/2017
1
1
4

63

2
4
7
3
4
5

21

1
5
5
5
6
7

88

4
6
8
1
3
6

07

2
5
0
3
3
4

03

6
7
0
4
5
5

42

2
2
8
3
4
6

31

2
2
7
11/09/2017
to
17/09/2017
1
5
7

39

4
5
0
2
4
7

35

1
1
3
4
4
8

65

1
6
8
3
9
9

16

1
6
9
5
5
9

99

5
6
8
1
2
8

16

7
9
0
6
6
7

91

6
7
8
18/09/2017
to
24/09/2017
5
5
6

62

5
8
9
5
7
7

98

1
7
0
1
3
8

25

2
4
9
1
4
9

45

4
5
6
2
2
5

90

5
6
9
1
4
8

32

1
4
7
3
8
9

08

1
8
9
25/09/2017
to
01/10/2017
2
7
0

91

3
9
9
1
7
7

55

1
4
0
3
7
9

93

1
5
7
8
8
0

69

2
3
4
7
9
0

69

4
7
8
4
6
8

83

2
5
6
1
5
7

31

1
3
7
02/10/2017
to
08/10/2017
1
0
0

11

3
8
0
3
4
7

49

3
6
0
1
4
8

35

2
6
7
1
0
0

11

1
3
7
1
3
0

43

1
2
0
1
3
5

91

4
7
0
1
2
6

90

5
7
8
09/10/2017
to
15/10/2017
3
7
9

99

8
8
8
2
7
8

74

2
3
9
6
6
0

27

5
5
7
4
5
9

82

2
4
6
4
6
7

75

3
6
6
4
6
8

84

3
4
7
*
*
*

**

*
*
*
23/10/2017
to
29/10/2017
*
*
*

**

*
*
*
*
*
*

**

*
*
*
4
5
5

40

1
2
7
3
4
8

56

2
4
0
6
9
0

56

1
6
9
1
8
9

87

1
2
4
2
3
5

08

1
7
0
30/10/2017
to
05/11/2017
4
4
7

53

6
7
0
5
6
0

13

6
8
9
2
2
6

07

8
9
0
2
3
4

97

1
6
0
2
8
8

84

2
5
7
2
4
7

32

5
8
9
1
7
8

69

1
3
5
06/11/2017
to
12/11/2017
2
8
0

00

2
9
9
5
6
7

84

2
6
6
3
8
9

04

1
6
7
1
2
5

83

1
4
8
2
5
6

35

3
5
7
3
4
7

49

5
6
8
2
7
7

67

2
7
8
13/11/2017
to
19/11/2017
3
3
9

58

1
2
5
1
5
7

36

2
6
8
2
3
7

28

5
5
8
1
3
4

89

4
7
8
3
4
6

31

2
2
7
2
8
0

02

2
3
7
1
7
7

52

2
4
6
20/11/2017
to
26/11/2017
4
5
8

70

4
8
8
1
2
8

19

1
4
4
1
4
6

12

1
4
7
1
9
0

05

2
5
8
1
4
9

49

4
5
9
9
9
0

89

1
3
5
3
4
4

17

1
1
5
27/11/2017
to
03/12/2017
7
8
8

38

8
0
0
4
0
0

41

2
4
5
2
6
7

59

5
6
8
2
6
9

72

2
4
6
2
4
4

06

7
9
0
3
6
0

97

3
7
7
2
5
8

50

3
7
0
04/12/2017
to
10/12/2017
4
5
8

72

2
3
7
1
3
7

11

2
3
6
3
4
9

63

2
4
7
1
2
8

16

1
7
8
7
9
0

66

2
2
2
1
1
9

19

5
5
9
6
9
0

56

1
5
0
11/12/2017
to
17/12/2017
1
7
0

80

4
6
0
1
3
4

86

1
5
0
1
5
8

47

5
6
6
3
6
7

66

7
9
0
5
6
7

84

5
9
0
8
9
9

60

1
3
6
3
5
9

76

8
9
9
18/12/2017
to
24/12/2017
4
8
9

16

3
4
9
2
2
8

29

9
0
0
1
3
4

81

1
3
7
4
6
0

07

1
7
9
1
3
9

32

6
7
9
6
7
8

15

3
3
9
5
6
8

91

3
4
4
25/12/2017
to
31/12/2017
3
6
0

92

4
9
9
2
2
4

80

2
2
6
4
5
9

80

6
6
8
1
6
7

47

8
9
0
5
7
8

05

6
9
0
1
5
8

44

2
4
8
1
2
9

26

4
5
7
01/01/2018
to
07/01/2018
3
3
6

22

1
4
7
2
6
7

50

3
3
4
6
8
0

44

2
6
6
1
6
9

63

7
8
8
4
6
0

02

5
7
0
6
9
0

56

1
5
0
6
8
0

45

4
5
6
08/01/2018
to
14/01/2018
2
5
5

28

2
2
4
3
5
6

40

1
3
6
1
3
0

45

4
4
7
7
0
0

76

8
8
0
1
7
9

71

1
3
7
1
7
9

75

2
5
8
*
*
*

**

*
*
*
15/01/2018
to
21/01/2018
2
7
8

79

1
2
6
3
5
7

59

1
8
0
1
4
7

23

2
5
6
1
3
5

94

2
5
7
4
5
8

73

2
4
7
1
2
7

07

3
5
9
3
7
8

81

4
8
9
22/01/2018
to
28/01/2018
4
5
8

78

4
6
8
4
8
0

27

4
6
7
3
3
5

13

2
3
8
4
8
9

12

2
3
7
*
*
*

**

*
*
*
1
1
8

09

2
8
9
3
5
9

76

6
0
0
29/01/2018
to
04/02/2018
5
8
8

10

6
7
7
3
5
7

51

2
3
6
3
4
4

15

1
7
7
5
9
0

47

2
5
0
2
6
7

55

7
9
9
3
4
8

51

6
7
8
5
9
9

39

5
6
8
05/02/2018
to
11/02/2018
3
7
8

80

2
3
5
1
7
9

71

5
6
0
5
5
8

70

1
3
6
3
4
8

58

4
5
9
3
6
8

70

2
8
0
3
7
8

80

2
2
6
3
5
6

40

1
4
5
12/02/2018
to
18/02/2018
3
9
0

21

4
8
9
1
3
5

98

2
6
0
6
7
9

27

1
7
9
2
4
5

13

1
5
7
3
7
0

04

3
5
6
2
6
9

70

6
7
7
5
7
9

13

4
9
0
19/02/2018
to
25/02/2018
2
6
0

88

2
6
0
3
6
0

91

4
7
0
2
2
5

99

2
7
0
6
9
0

56

3
5
8
4
7
9

08

2
8
8
2
5
8

51

2
4
5
4
5
0

91

2
9
0
26/02/2018
to
04/03/2018
3
5
7

58

9
9
0
2
7
9

87

1
6
0
1
8
0

99

2
3
4
1
7
0

82

1
4
7
*
*
*

**

*
*
*
3
4
0

72

1
5
6
1
6
0

76

2
6
8
05/03/2018
to
11/03/2018
1
5
7

34

6
9
9
2
5
7

48

4
5
9
4
5
6

55

2
5
8
2
7
0

94

2
3
9
4
8
0

25

8
8
9
5
6
9

07

8
9
0
1
3
7

12

2
4
6
12/03/2018
to
18/03/2018
4
6
0

05

1
1
3
1
1
5

73

3
5
5
5
7
8

09

1
3
5
6
6
8

03

3
4
6
1
6
7

43

2
5
6
1
8
0

94

5
9
0
3
5
6

45

2
6
7
19/03/2018
to
25/03/2018
3
5
6

45

5
0
0
4
7
8

94

3
4
7
1
4
7

26

3
6
7
1
1
9

10

5
7
8
5
6
8

95

1
6
8
4
6
9

92

1
4
7
5
5
8

82

2
4
6
26/03/2018
to
01/04/2018
3
4
8

59

1
8
0
2
3
7

25

6
9
0
7
8
9

43

4
9
0
2
6
6

43

1
2
0
5
6
7

83

1
6
6
1
3
4

88

1
7
0
1
3
0

44

7
7
0
02/04/2018
to
08/04/2018
1
6
7

40

5
6
9
4
8
9

18

8
0
0
5
7
0

25

3
4
8
1
7
0

82

1
2
9
1
6
9

60

4
7
9
2
4
6

29

4
7
8
3
4
9

60

1
1
8
09/04/2018
to
15/04/2018
1
3
7

11

2
2
7
2
4
9

55

7
9
9
5
8
9

24

2
5
7
1
1
8

08

1
3
4
4
9
0

34

1
6
7
6
0
0

61

2
3
6
2
3
4

92

5
8
9
16/04/2018
to
22/04/2018
1
2
3

69

4
7
8
1
7
8

68

3
6
9
3
3
0

65

1
5
9
1
4
5

07

2
5
0
2
3
4

95

4
5
6
6
9
0

50

5
7
8
5
6
9

08

4
7
7
23/04/2018
to
29/04/2018
3
5
9

78

1
8
9
2
2
9

36

8
9
9
1
9
0

07

1
3
3
4
4
9

79

3
7
9
2
6
7

54

6
9
9
1
2
8

12

7
7
8
5
8
9

21

1
2
8
30/04/2018
to
06/05/2018
4
8
0

29

1
2
6
2
2
5

96

4
6
6
2
8
8

87

4
5
8
2
7
9

81

4
7
0
2
4
8

48

1
8
9
6
8
8

21

3
8
0
2
4
5

18

5
6
7
07/05/2018
to
13/05/2018
2
2
8

28

2
2
4
3
9
0

21

5
8
8
5
7
8

02

1
2
9
2
2
4

87

4
6
7
1
1
3

57

3
4
0
3
7
7

76

1
5
0
4
5
6

58

1
2
5
14/05/2018
to
20/05/2018
1
5
8

42

3
4
5
2
6
6

42

1
3
8
7
9
0

62

1
4
7
2
7
0

90

1
9
0
1
2
7

08

2
6
0
4
6
9

97

3
6
8
6
6
9

19

3
7
9
21/05/2018
to
27/05/2018
2
5
6

31

3
3
5
6
6
7

99

4
7
8
2
7
9

85

3
4
8
5
6
7

81

2
4
5
5
6
0

13

3
4
6
3
3
5

17

4
6
7
3
5
0

80

4
8
8
28/05/2018
to
03/06/2018
4
8
0

23

2
4
7
6
8
8

29

1
3
5
2
8
9

94

1
6
7
1
6
0

70

3
7
0
3
3
9

56

8
8
0
3
6
7

66

3
4
9
4
5
9

88

2
6
0
04/06/2018
to
10/06/2018
2
3
3

86

4
4
8
3
6
8

77

3
5
9
8
9
0

71

4
8
9
8
9
0

71

4
8
9
6
7
0

39

2
7
0
3
5
0

86

2
4
0
4
5
9

84

2
4
8
11/06/2018
to
17/06/2018
1
3
3

74

3
3
8
1
2
7

03

1
4
8
2
3
7

23

4
9
0
1
3
4

80

2
2
6
4
5
7

68

3
6
9
*
*
*

**

*
*
*
*
*
*

**

*
*
*
18/06/2018
to
24/06/2018
1
2
6

99

3
8
8
2
4
0

61

5
7
9
7
8
8

37

2
6
9
1
3
9

33

1
5
7
5
7
9

11

2
3
6
2
3
0

57

1
3
3
3
5
7

53

5
8
0
25/06/2018
to
01/07/2018
4
5
0

93

1
5
7
2
3
7

29

4
7
8
1
3
4

80

2
3
5
4
8
9

15

2
3
0
3
5
7

59

2
8
9
4
5
9

88

1
2
5
2
4
0

62

2
2
8
02/07/2018
to
08/07/2018
1
2
5

80

5
6
9
2
9
0

16

1
5
0
1
2
4

77

4
5
8
5
6
7

81

2
9
0
2
2
9

38

8
0
0
1
5
9

55

4
4
7
4
4
5

37

1
3
3
09/07/2018
to
15/07/2018
3
6
8

75

5
0
0
1
4
6

17

3
6
8
1
2
3

69

2
7
0
1
6
9

68

4
5
9
2
3
0

59

4
7
8
2
3
0

59

4
7
8
2
5
7

40

3
7
0
16/07/2018
to
22/07/2018
3
8
9

01

2
3
6
2
2
7

13

4
9
0
5
5
9

92

1
2
9
1
3
5

92

1
3
8
7
9
0

61

1
5
5
2
6
6

40

5
7
8
1
3
8

27

1
1
5
23/07/2018
to
29/07/2018
5
6
9

07

4
4
9
1
3
8

23

1
5
7
3
5
0

87

2
3
7
2
3
8

33

6
8
9
7
9
0

64

1
6
7
1
4
8

37

2
7
8
1
4
8

37

2
7
8
30/07/2018
to
05/08/2018
2
9
9

06

1
6
9
5
6
7

82

3
3
6
2
9
9

06

1
6
9
3
4
5

28

5
6
7
4
6
9

92

5
8
9
1
7
8

61

1
3
7
3
4
6

31

3
8
0
06/08/2018
to
12/08/2018
3
7
9

91

6
6
9
5
9
0

41

6
7
8
3
6
0

93

1
3
9
5
5
7

75

2
4
9
2
3
4

95

7
8
0
3
4
9

60

5
6
9
2
2
3

75

4
5
6
13/08/2018
to
19/08/2018
2
3
6

19

1
8
0
2
3
4

98

5
6
7
*
*
*

**

*
*
*
1
5
0

60

6
6
8
4
9
9

21

3
3
5
3
7
0

05

7
8
0
4
9
0

36

4
5
7
20/08/2018
to
26/08/2018
1
3
0

45

8
8
9
2
3
8

33

4
4
5
1
4
6

14

2
4
8
2
6
8

62

1
5
6
3
9
9

14

2
3
4
4
7
0

11

1
2
8
*
*
*

**

*
*
*
27/08/2018
to
02/09/2018
2
6
6

41

6
7
8
3
3
6

20

4
8
8
3
3
5

11

4
7
0
5
7
9

16

4
6
6
2
4
8

49

4
7
8
2
2
0

40

2
2
6
1
2
0

35

7
8
0
03/09/2018
to
09/09/2018
1
5
8

49

3
7
9
3
7
0

07

1
7
9
2
6
7

55

7
8
0
5
6
8

94

1
6
7
3
3
4

00

3
7
0
1
6
9

62

2
3
7
2
4
5

10

1
4
5
10/09/2018
to
16/09/2018
6
7
8

13

1
6
6
1
2
5

88

3
6
9
1
3
7

10

5
7
8
1
8
0

93

1
5
7
1
2
7

07

3
5
9
5
9
9

36

3
4
9
3
3
4

02

2
3
7
17/09/2018
to
23/09/2018
2
5
8

53

1
6
6
3
8
9

00

2
4
4
3
7
8

80

1
2
7
2
5
8

53

2
4
7
2
6
0

87

3
6
8
2
4
6

29

6
6
7
*
*
*

**

*
*
*
24/09/2018
to
30/09/2018
4
8
0

23

1
5
7
1
3
7

14

5
9
0
1
2
5

85

6
9
0
2
4
6

21

3
8
0
1
4
6

12

6
6
0
2
7
0

96

1
7
8
2
4
8

47

4
5
8
01/10/2018
to
07/10/2018
2
5
8

57

2
6
9
5
7
9

12

6
8
8
1
6
7

48

1
3
4
1
5
6

26

2
4
0
3
9
0

25

1
7
7
8
8
9

52

2
3
7
1
3
6

09

1
4
4
08/10/2018
to
14/10/2018
7
8
9

43

3
0
0
5
7
8

09

6
6
7
1
9
9

91

1
2
8
1
4
8

38

1
7
0
5
7
9

15

1
1
3
1
6
8

54

6
9
9
1
7
8

68

3
6
9
15/10/2018
to
21/10/2018
1
2
6

91

3
3
5
5
6
7

86

2
7
7
3
7
0

09

4
6
9
2
4
9

51

2
4
5
5
6
9

01

1
3
7
1
6
6

30

3
8
9
1
4
6

14

6
8
0
22/10/2018
to
28/10/2018
1
5
7

33

2
5
6
2
4
7

30

2
3
5
4
4
5

37

4
4
9
5
7
0

28

4
5
9
4
6
0

08

1
7
0
2
3
4

97

1
1
5
3
4
5

28

1
8
9
29/10/2018
to
04/11/2018
3
5
7

59

5
6
8
5
5
0

02

7
7
8
3
8
9

08

1
7
0
1
4
7

22

2
3
7
7
9
0

64

1
6
7
5
7
7

99

4
6
9
x
x
x

XX

x
x
x

12/11/2018
to
18/11/2018

3
4
8

56

7
9
0
4
8
9

12

1
6
6
2
3
9

45

2
3
0
5
5
0

02

2
2
8
5
7
9

13

1
4
8
5
6
9

04

1
5
8
4
8
8

05

3
5
7

19/11/2018
to
25/11/2018

2
5
0

79

6
6
7
3
6
0

96

2
5
9
1
4
9

44

6
8
0
3
5
5

33

2
2
9
2
4
0

64

7
8
9
1
7
8

61

2
3
6
2
7
9

84

3
4
7

26/11/2018
to
02/12/2018

4
4
8

66

2
6
8
1
6
8

51

1
1
9
2
3
0

59

9
0
0
1
1
8

09

3
6
0
4
6
0

08

3
6
9
3
4
0

74

6
9
9
1
3
4

87

8
9
0

03/12/2018
to
09/12/2018

3
4
0

78

2
6
0
2
6
6

44

2
3
9
1
7
9

78

1
7
0
3
4
0

79

3
8
8
1
6
6

36

3
3
0
1
2
9

21

4
8
9
2
3
3

89

2
8
9

10/12/2018
to
16/12/2018

9
9
0

87

3
5
9
1
1
7

97

3
4
0
7
8
0

56

1
2
3
1
7
7

56

3
5
8
1
6
6

39

4
7
8
1
4
8

32

2
4
6
6
8
8

25

2
4
9

17/12/2018
to
23/12/2018

2
4
0

61

4
8
9
1
9
0

07

1
3
3
5
8
9

23

6
7
0
2
8
0

05

2
5
8
4
7
7

85

7
9
9
1
3
6

00

1
9
0
7
7
9

33

6
7
0

24/12/2018
to
30/12/2018

4
4
6

43

6
7
0
2
6
9

79

2
2
5
2
4
6

20

4
7
9
8
9
0

79

4
7
8
3
8
0

19

2
7
0
2
5
0

76

2
5
9
8
9
0

74

4
5
5

31/12/2018
to
06/01/2019

1
1
3

51

5
8
8
6
8
9

34

2
4
8
4
5
7

69

4
7
8
1
1
9

13

1
5
7
2
2
8

22

6
7
9
3
3
5

13

7
7
9
3
6
0

95

4
5
6

07/01/2019
to
13/01/2019

4
7
0

10

3
8
9
2
4
5

12

3
4
5
4
6
9

99

4
5
0
2
6
0

81

1
4
6
1
3
8

22

3
9
0
6
6
8

02

1
4
7
1
4
4

93

2
3
8

14/01/2019
to
20/01/2019

1
2
9

26

8
9
9
1
4
4

92

6
6
0
2
3
8

36

2
6
8
3
4
8

56

2
5
9
4
5
9

85

2
4
9
4
5
5

44

5
9
0
2
2
4

89

3
8
8

21/01/2019
to
27/01/2019

1
3
8

25

5
0
0
7
7
0

49

4
5
0
2
6
7

52

1
4
7
1
1
3

59

4
7
8
6
7
9

29

5
6
8
*
*
*

**

*
*
*
*
*
*

**

*
*
*

28/01/2019
to
03/02/2019

1
5
8

41

4
8
9
2
9
9

08

1
1
6
1
4
8

32

1
5
6
1
3
8

26

4
4
8
1
3
7

13

1
6
6
2
7
9

85

2
3
0
4
6
7

76

2
6
8

04/02/2019
to
10/02/2019

2
3
7

25

1
4
0
1
2
5

85

2
5
8
2
3
3

81

2
3
6
2
3
9

48

8
0
0
6
6
8

09

4
7
8
3
6
6

52

2
4
6
5
7
9

11

5
6
0

11/02/2019
to
17/02/2019

1
2
3

65

7
8
0
2
6
0

87

1
7
9
2
3
9

41

4
7
0
1
3
9

39

1
2
6
3
8
9

03

1
4
8
1
1
8

08

2
6
0
2
7
8

75

2
4
9

18/02/2019
to
24/02/2019

1
6
7

40

5
6
9
3
5
0

88

1
2
5
2
4
5

12

2
4
6
1
6
7

42

3
4
5
1
4
9

41

1
3
7
3
4
8

52

1
5
6
2
4
9

52

6
7
9

25/02/2019
to
03/03/2019

1
4
0

52

2
3
7
1
3
7

16

1
6
9
2
8
9

91

2
3
6
2
8
9

91

2
3
6
4
6
6

66

4
4
8
6
8
9

39

1
1
7
6
8
9

39

1
1
7

04/03/2019
to
10/03/2019

4
0
0

42

2
5
5
1
1
3

58

5
6
7
1
1
6

84

7
7
0
4
6
7

76

4
5
7
4
7
0

15

2
4
9
1
4
7

21

2
4
5
1
5
7

34

6
8
0

11/03/2019
to
17/03/2019

6
6
0

26

2
5
9
2
4
9

58

1
8
9
3
6
0

98

2
7
9
6
7
0

37

2
6
9
1
2
7

06

1
5
0
4
6
8

80

5
7
8
1
8
9

81

2
9
0

18/03/2019
to
24/03/2019

8
0
0

83

1
5
7
2
6
9

71

1
3
7
8
9
0

77

4
6
7
*
*
*

**

*
*
*
2
9
9

06

7
9
0
4
7
8

94

4
4
6
5
7
0

20

1
2
7

25/03/2019
to
31/03/2019

4
4
7

51

5
8
8
2
2
8

20

4
7
9
6
8
8

26

1
1
4
8
9
0

73

6
8
9
2
2
3

74

7
7
0
5
5
8

89

9
0
0
2
5
7

47

2
6
9

01/04/2019
to
07/04/2019

3
6
0

91

1
3
7
6
8
0

41

1
2
8
3
5
9

72

5
8
9
4
6
0

02

2
3
7
3
3
4

09

5
5
9
6
7
9

20

2
3
5
7
9
0

60

1
2
7

08/04/2019
to
14/04/2019

3
9
9

10

2
8
0
6
8
8

20

2
4
4
2
4
8

40

1
4
5
1
4
7

25

3
3
9
1
3
4

88

2
2
4
7
0
0

79

1
4
4
4
7
8

97

4
5
8

15/04/2019
to
21/04/2019

4
5
8

70

2
8
0
1
8
0

98

3
7
8
1
3
9

32

5
8
9
4
6
9

97

3
4
0
2
3
3

89

2
3
4
2
6
6

49

4
7
8
4
6
8

87

4
5
8

22/04/2019
to
28/04/2019

5
6
7

80

1
1
8
1
3
7

11

3
8
0
4
5
0

94

1
5
8
5
6
9

04

7
7
0
3
6
0

91

3
8
0
1
2
8

10

3
8
9
4
8
8

07

2
6
9

29/04/2019
to
05/05/2019

4
4
5

35

8
8
9
5
7
8

03

2
5
6
3
5
6

40

6
6
8
3
3
7

34

3
5
6
2
4
5

17

1
6
0
2
7
8

73

5
9
9
1
1
4

66

1
2
3

06/05/2019
to
12/05/2019

5
6
0

11

4
8
9
3
0
0

37

3
5
9
5
6
8

98

5
6
7
6
8
0

42

2
2
8
1
6
8

50

2
4
4
6
8
0

49

1
3
5
2
5
9

63

7
7
9

13/05/2019
to
19/05/2019

8
0
0

85

7
8
0
7
8
0

55

1
6
8
1
5
7

33

1
3
9
7
8
0

51

4
7
0
1
5
7

36

2
7
7
1
2
4

71

2
3
6
5
6
8

99

1
2
6

20/05/2019
to
26/05/2019

3
5
9

73

2
4
7
5
6
0

13

1
6
6
2
3
4

96

2
4
0
1
3
4

84

1
6
7
1
6
7

41

2
2
7
2
7
9

89

3
7
9
8
9
0

71

2
3
6

27/05/2019
to
02/06/2019

3
4
8

51

4
8
9
6
7
8

18

4
6
8
2
3
0

51

1
3
7
1
7
9

72

6
7
9
1
7
9

73

1
4
8
5
7
8

02

1
3
8
1
3
8

28

1
7
0

03/06/2019
to
09/06/2019

1
1
0

23

2
3
8
2
6
9

72

1
4
7
1
6
9

66

1
7
8
1
3
4

83

2
4
7
1
4
9

48

1
3
4
1
5
9

54

5
9
0
1
8
9

88

1
3
4

10/06/2019
to
16/06/2019

5
6
8

90

6
6
8
1
3
5

93

6
7
0
2
3
4

99

3
6
0
1
5
0

64

1
6
7
2
4
8

42

1
4
7
2
7
0

96

8
9
9
1
3
7

17

5
6
6

17/06/2019
to
23/06/2019

8
9
9

65

1
7
7
2
5
0

72

1
4
7
1
1
2

42

7
7
8
4
8
9

13

2
5
6
1
3
8

29

1
9
9
2
8
9

92

1
1
0
1
6
8

57

2
5
0

24/06/2019
to
30/06/2019

2
3
7

27

3
4
0
2
2
4

80

5
7
8
5
6
0

13

1
4
8
4
8
9

17

4
6
7
6
8
0

45

7
9
9
2
4
8

40

5
6
9
1
5
8

49

1
4
4

01/07/2019
to
07/07/2019

9
0
0

95

6
9
0
1
4
9

49

4
5
0
1
2
8

18

5
6
7
5
6
8

93

4
4
5
1
8
0

96

7
9
0
2
4
8

47

5
5
7
7
8
0

56

1
1
4

08/07/2019
to
14/07/2019

5
6
8

93

2
5
6
5
6
7

84

1
4
9
1
2
3

64

7
8
9
3
0
0

32

6
7
9
1
3
5

90

4
8
8
4
6
7

73

6
7
0
6
8
9

39

1
2
6

15/07/2019
to
21/07/2019

5
6
9

04

3
4
7
1
5
0

64

5
9
0
3
5
8

63

1
5
7
6
9
0

51

2
4
5
1
2
9

21

5
7
9
1
3
8

26

1
5
0
1
0
0

19

1
2
6

22/07/2019
to
28/07/2019

6
8
9

37

2
6
9
4
5
9

86

1
6
9
1
1
6

86

1
6
9
6
0
0

64

4
4
6
1
3
3

74

1
3
0
5
6
0

18

1
3
4
2
9
9

03

3
4
6

29/07/2019
to
04/08/2019

3
6
0

97

7
0
0
1
2
9

26

2
4
0
2
4
0

64

5
9
0
5
6
7

83

5
9
9
2
6
8

60

4
7
9
1
2
3

60

2
4
4
1
3
8

22

6
7
9

05/08/2019
to
11/08/2019

1
2
0

35

1
4
0
2
2
6

01

1
0
0
3
4
0

79

5
6
8
3
4
7

44

2
5
7
2
3
9

42

2
4
6
2
4
9

55

1
6
8
3
7
8

85

1
6
8

12/08/2019
to
18/08/2019

4
8
9

16

2
5
9
4
9
0

38

1
3
4
1
8
0

98

4
5
9
*
*
*

**

*
*
*
1
3
6

06

3
4
9
5
9
0

42

6
7
9
3
8
9

04

3
5
6

19/08/2019
to
25/08/2019

2
7
0

97

1
3
3
2
5
7

46

1
1
4
2
5
8

52

5
7
0
2
7
0

97

2
2
3
3
7
9

95

7
9
9
4
5
0

96

1
1
4
1
3
9

36

1
7
8

26/08/2019
to
01/09/2019

4
6
0

02

1
4
7
2
5
6

37

8
9
0
3
4
7

48

3
6
9
4
7
0

19

3
6
0
1
2
8

11

4
8
9
2
6
9

74

3
5
6
3
4
0

75

2
6
7

02/09/2019
to
08/09/2019

2
4
8

49

5
5
9
1
3
7

10

5
7
8
7
8
9

43

3
4
6
1
5
0

62

5
7
0
1
4
8

34

3
5
6
4
8
9

11

2
3
6
2
3
4

99

4
6
9

09/09/2019
to
15/09/2019

1
2
4

79

5
5
9
7
8
9

47

7
0
0
1
3
0

45

7
8
0
2
8
0

00

1
2
7
1
3
4

85

1
5
9
2
3
7

28

4
5
9
2
5
9

67

1
2
4

16/09/2019
to
22/09/2019

3
4
0

73

2
3
8
3
3
8

47

3
7
7
5
7
8

06

4
4
8
3
7
0

03

1
4
8
1
1
2

40

6
7
7
1
3
0

46

2
5
9
1
6
8

54

7
8
9

23/09/2019
to
29/09/2019

5
8
9

20

3
8
9
1
4
0

58

9
9
0
2
2
4

87

4
4
9
4
5
8

78

4
6
8
4
7
9

08

2
2
4
4
6
7

76

7
9
0
1
7
9

79

1
3
5

30/09/2019
to
06/10/2019

2
5
9

66

1
5
0
2
3
8

30

1
2
7
3
5
7

50

4
7
9
2
3
3

81

2
9
0
2
7
8

71

1
1
9
2
4
6

23

3
0
0
2
8
0

03

7
7
9

07/10/2019
to
13/10/2019

1
5
6

21

1
4
6
3
6
0

99

1
3
5
5
6
8

95

3
3
9
6
7
8

13

6
7
0
2
5
0

71

6
7
8
1
7
9

77

1
3
3
1
3
7

17

1
1
5

14/10/2019
to
20/10/2019

4
5
0

93

2
2
9
3
5
8

61

2
9
0
1
3
0

47

1
2
4
3
3
4

06

1
6
9
3
3
9

52

3
9
0
6
8
0

48

2
6
0
5
7
8

00

3
7
0

21/10/2019
to
27/10/2019

2
4
9

52

5
8
9
1
3
5

90

4
8
8
4
5
7

65

1
5
9
1
3
4

84

6
9
9
*
*
*

**

*
*
*
*
*
*

**

*
*
*
*
*
*

**

*
*
*

28/10/2019
to
03/11/2019

*
*
*

**

*
*
*
*
*
*

**

*
*
*
*
*
*

**

*
*
*
*
*
*

**

*
*
*
*
*
*

**

*
*
*
*
*
*

**

*
*
*
*
*
*

**

*
*
*

04/11/2019
to
10/11/2019

3
3
8

49

6
6
7
2
4
5

16

1
2
3
1
7
7

55

2
3
0
2
6
8

63

2
4
7
1
2
3

60

2
8
0
7
7
7

13

1
4
8
2
3
0

54

7
8
9

11/11/2019
to
17/11/2019

5
8
0

32

1
1
0
1
7
8

61

6
6
9
3
4
0

77

3
6
8
3
5
8

68

5
6
7
2
9
0

16

2
6
8
6
0
0

65

8
8
9
3
8
0

19

1
8
0

18/11/2019
to
24/11/2019

5
7
8

00

1
3
6
1
5
8

44

3
5
6
6
7
0

37

2
5
0
7
8
9

42

4
9
9
3
4
5

28

2
2
4
2
3
5

01

5
7
9
1
5
7

36

6
0
0

25/11/2019
to
01/12/2019

1
6
8

50

1
3
6
8
9
0

75

2
3
0
1
4
9

49

4
7
8
1
2
5

89

5
7
7
1
7
9

75

1
4
0
4
5
8

72

3
9
0
6
9
0

57

2
6
9

02/12/2019
to
08/12/2019

3
4
7

46

2
6
8
1
2
4

72

1
4
7
2
2
8

24

1
6
7
3
4
5

20

2
4
4
4
6
9

92

6
7
9
2
4
9

51

5
6
0
6
7
8

17

1
2
4

09/12/2019
to
15/12/2019

3
7
0

00

1
2
7
2
3
6

12

1
3
8
1
6
7

43

1
5
7
2
3
9

43

6
7
0
2
7
9

82

4
8
0
2
4
7

34

6
8
0
4
6
8

83

1
4
8

16/12/2019
to
22/12/2019

6
6
7

92

3
9
0
6
9
0

53

3
0
0
6
7
9

26

3
3
0
2
9
0

13

2
4
7
4
6
8

84

6
8
0
5
6
9

06

8
9
9
4
7
7

87

1
2
4

23/12/2019
to
29/12/2019

1
3
0

40

1
2
7
1
3
9

38

3
7
8
4
6
9

94

1
6
7
3
5
7

59

2
3
4
8
9
0

71

1
4
6
4
7
8

97

2
7
8
2
3
5

06

4
6
6

30/12/2019
to
05/01/2020

2
6
9

70

3
8
9
2
5
0

77

1
8
8
2
3
5

09

1
1
7
7
8
9

48

1
2
5
3
6
0

95

1
5
9
1
6
8

50

1
2
7
2
4
8

49

1
9
9

06/01/2020
to
12/01/2020

4
6
7

72

3
9
0
2
2
8

26

4
5
7
1
2
4

76

1
7
8
3
9
9

17

4
5
8
5
9
0

45

2
5
9
3
7
8

88

1
7
0
4
5
5

41

5
7
9

13/01/2020
to
19/01/2020

4
6
7

70

4
6
0
5
9
0

40

4
7
9
5
8
0

30

5
6
9
5
9
0

42

1
4
7
2
3
5

03

1
5
7
7
9
0

60

1
2
7
5
7
9

15

1
5
9

20/01/2020
to
26/01/2020

1
7
0

86

2
4
0
3
4
7

44

6
8
0
2
9
0

15

6
9
0
1
4
0

51

5
7
9
1
5
9

53

3
4
6
1
4
5

00

5
6
9




**





27/01/2020
to
02/02/2020

1
1
5

71

1
3
7
3
9
9

13

4
4
5
1
2
0

38

1
2
5
5
7
9

12

1
4
7
1
5
0

64

7
8
9
1
5
7

35

2
5
8
3
7
8

81

2
3
6

03/02/2020
to
09/02/2020

4
7
8

94

5
9
0
1
7
0

82

5
7
0
6
8
9

37

1
2
4
6
7
0

33

3
4
6
2
6
8

66

3
3
0
2
7
8

75

2
4
9
2
6
9

75

3
5
7

10/02/2020
to
16/02/2020

2
3
5

08

2
6
0
1
6
0

77

8
9
0
6
8
0

42

1
2
9
1
7
9

70

4
7
9
1
4
6

10

3
7
0
4
4
8

68

1
7
0
5
5
7

78

2
3
3

17/02/2020
to
23/02/2020

4
6
7

73

4
9
0
3
8
8

97

4
5
8
2
3
9

48

4
5
9
3
5
6

41

1
0
0
1
2
6

96

3
4
9
2
4
5

19

4
5
0
5
6
7

81

4
7
0

24/02/2020
to
01/03/2020

1
4
0

51

2
3
6
3
7
9

90

5
7
8
6
7
9

26

1
7
8
4
5
7

66

2
7
7
1
2
5

88

9
9
0
3
4
8

53

4
4
5
2
2
7

11

2
4
5

02/03/2020
to
08/03/2020

2
6
9

79

5
6
8
3
5
6

40

5
6
9
2
4
0

65

3
5
7
2
6
0

85

1
5
9
1
1
6

81

1
3
7
6
8
0

40

2
2
6
2
5
9

64

4
5
5

09/03/2020
to
15/03/2020

1
4
6

11

2
4
5




**




1
6
0

72

1
5
6
2
3
6

11

2
4
5
5
7
8

07

2
2
3
1
3
6

05

2
4
9
4
8
9

19

1
8
0

16/03/2020
to
22/03/2020

1
5
6

22

6
7
9
4
6
8

88

3
5
0
2
3
4

92

3
3
6
4
6
9

98

4
5
9
2
4
6

27

2
7
8
7
9
0

69

1
2
6
*
*
*

**

*
*
*

23/03/2020
to
29/03/2020

*
*
*

**

*
*
*
*
*
*

**

*
*
*
*
*
*

**

*
*
*
*
*
*

**

*
*
*
*
*
*

**

*
*
*
*
*
*

**

*
*
*
*
*
*

**

*
*
*

30/03/2020
to
05/04/2020

*
*
*

**

*
*
*
*
*
*

**

*
*
*
*
*
*

**

*
*
*
*
*
*

**

*
*
*
*
*
*

**

*
*
*
*
*
*

**

*
*
*
*
*
*

**

*
*
*

06/04/2020
to
12/04/2020

*
*
*

**

*
*
*
*
*
*

**

*
*
*
*
*
*

**

*
*
*
*
*
*

**

*
*
*
*
*
*

**

*
*
*
*
*
*

**

*
*
*
*
*
*

**

*
*
*

13/04/2020
to
19/04/2020

1
2
3

65

1
5
9
7
8
9

42

1
4
7
2
7
8

79

1
8
0
4
5
6

59

1
8
0
3
7
8

87

1
2
4
1
3
9

33

5
8
0
4
5
6

56

1
7
8

20/04/2020
to
26/04/2020

1
2
9

20

1
9
0
3
7
0

04

4
0
0
1
1
0

21

6
6
9
1
2
5

89

1
9
9
1
5
6

20

6
7
7
2
2
3

71

3
3
5
3
6
7

60

1
4
5

27/04/2020
to
03/05/2020

2
4
7

39

1
9
9
1
4
6

18

1
3
4
1
5
6

23

3
5
5
5
5
0

06

3
5
8
2
7
9

83

2
2
9
2
5
9

61

1
0
0
2
6
6

47

2
5
0

04/05/2020
to
10/05/2020

1
7
7

81

1
2
8
2
7
8

76

6
0
0
1
3
9

31

1
1
9
2
3
9

42

6
7
9
9
9
0

86

1
6
9
2
2
6

00

1
2
7
3
5
6

49

2
8
9

11/05/2020
to
17/05/2020

3
6
0

99

1
2
6
5
7
9

19

2
2
5
3
8
0

10

5
6
9
1
3
9

37

4
6
7
4
9
0

30

4
7
9
4
5
7

61

4
8
9
1
3
5

95

2
5
8

18/05/2020
to
24/05/2020

2
4
6

28

5
6
7
4
9
0

32

6
7
9
4
4
9

78

4
5
9
1
4
6

17

3
6
8
1
5
7

34

6
9
9
1
8
8

72

1
5
6
4
5
9

81

2
9
0

25/05/2020
to
31/05/2020

3
6
6

51

6
7
8
2
8
0

04

2
3
9
3
5
7

52

2
4
6
7
8
9

46

1
7
8
2
5
7

42

4
8
0
7
9
0

68

4
7
7
2
6
9

72

3
4
5

01/06/2020
to
07/06/2020

3
4
9

66

2
6
8
3
5
7

51

5
6
0
1
3
8

23

5
8
0
1
2
3

60

3
7
0
2
3
6

10

2
8
0
1
2
2

50

1
3
6
2
3
0

54

1
5
8

08/06/2020
to
14/06/2020

4
6
0

05

3
4
8
4
5
9

83

2
3
8
4
5
6

52

3
4
5
3
4
8

54

3
4
7
2
8
0

00

2
2
6
1
3
0

43

1
3
9
7
8
0

56

2
4
0

15/06/2020
to
21/06/2020

6
7
0

36

2
4
0
3
3
5

11

4
8
9
2
4
9

53

4
9
0
2
6
0

87

1
3
3
4
6
8

84

2
4
8
1
5
6

23

1
2
0
5
8
9

25

2
5
8

22/06/2020
to
28/06/2020

6
9
0

56

4
5
7
3
8
0

14

2
4
8
4
8
9

14

7
8
9
2
3
4

96

2
4
0
5
8
8

19

4
5
0
3
4
9

61

1
2
8
4
6
8

80

3
8
9

29/06/2020
to
05/07/2020

2
4
7

30

1
4
5
2
6
7

50

1
3
6
1
9
0

01

4
8
9
3
4
7

41

6
7
8
5
5
0

07

1
3
3
2
3
9

47

5
5
7
3
9
9

12

3
3
6

06/07/2020
to
12/07/2020

6
7
9

24

1
5
8
5
7
9

16

7
9
0
4
9
0

31

4
7
0
1
2
0

38

2
2
4
1
3
8

21

1
3
7
2
6
8

67

1
6
0
2
3
4

97

4
6
7

13/07/2020
to
19/07/2020

4
7
9

00

4
6
0
1
2
6

97

4
6
7
3
3
4

07

1
2
4
3
8
9

02

5
7
0
2
6
9

76

2
4
0
1
2
7

00

1
9
0
1
3
9

35

3
5
7

20/07/2020
to
26/07/2020

2
4
0

68

2
7
9
1
3
8

24

7
8
9
1
2
0

35

6
9
0
8
8
0

69

2
3
4
5
5
0

09

6
6
7
5
9
0

43

1
4
8
3
4
5

28

8
0
0

27/07/2020
to
02/08/2020

1
6
7

47

2
2
3
5
6
7

80

4
6
0
1
3
9

34

2
2
0
4
6
0

08

4
6
8
5
7
0

28

3
5
0
2
6
7

59

1
3
5
1
1
2

46

1
6
8

03/08/2020
to
09/08/2020

3
3
4

05

1
2
2
1
2
6

90

4
6
0
2
7
9

84

3
3
8
3
6
9

89

1
2
6
2
5
8

50

1
2
7
2
3
7

23

1
4
8
3
4
4

13

2
5
6

10/08/2020
to
16/08/2020

1
8
0

92

4
8
0
3
7
9

98

3
7
8
4
8
0

24

2
3
9
7
8
9

44

2
5
7
2
6
8

69

2
8
9




**








**





17/08/2020
to
23/08/2020

6
7
8

18

1
2
5
1
2
7

03

2
5
6
5
6
0

01

2
4
5
1
1
1

30

5
5
0
2
4
0

66

1
7
8
7
8
9

40

5
5
0




**





24/08/2020
to
30/08/2020

2
6
9

73

2
3
8
1
5
8

44

4
0
0
1
5
0

62

6
7
9
2
3
5

06

1
5
0
5
7
8

00

1
1
8
1
4
8

36

1
1
4
1
7
8

65

2
3
0

31/08/2020
to
06/09/2020

5
8
9

26

7
9
0
1
7
0

83

6
7
0
1
7
0

83

5
8
0
6
8
0

48

4
5
8
1
2
4

76

3
6
7
1
4
6

11

3
8
0
3
4
7

46

6
0
0

07/08/2020
to
13/08/2020

2
4
7

37

2
7
8
1
2
4

85

3
4
8
1
1
0

29

9
0
0
2
3
7

26

5
5
6
2
2
4

86

8
9
9
1
5
6

24

3
5
6
1
5
8

48

2
6
0

14/09/2020
to
20/09/2020

1
4
5

02

2
5
5
2
4
0

67

4
6
7
6
7
8

14

4
0
0
2
7
8

72

5
8
9
1
4
5

07

2
6
9
1
7
9

72

3
4
5
1
4
9

40

4
7
9

21/09/2020
to
27/09/2020

6
7
9

20

3
7
0
4
4
0

81

6
7
8
1
5
0

69

2
3
4
8
9
0

72

1
2
9
4
8
0

23

7
7
9
3
5
0

83

2
3
8
1
2
5

87

1
7
9

28/09/2020
to
04/10/2020

1
3
9

38

4
5
9
3
6
8

77

3
4
0
1
8
9

80

2
9
9
2
6
0

83

1
3
9
4
5
9

83

4
4
5
1
4
0

56

2
5
9
2
4
7

35

3
5
7

05/10/2020
to
11/10/2020

4
8
0

20

1
2
7
2
4
5

12

3
9
0
5
5
6

65

1
4
0
1
8
0

97

3
7
7
1
2
8

19

1
2
6
1
4
5

06

2
2
2
2
3
0

51

2
9
0

12/10/2020
to
18/10/2020

1
1
8

08

1
2
5
7
0
0

72

3
9
0
3
4
4

12

1
1
0
2
6
0

88

3
5
0
3
8
0

14

1
4
9
5
6
9

09

3
7
9
2
5
8

51

5
7
9

19/10/2020
to
25/10/2020

2
5
8

51

5
7
9
3
5
7

52

5
8
9
3
5
8

69

4
5
0
4
6
8

87

4
4
9
5
8
0

31

1
0
0
5
8
8

13

4
9
0
3
8
0

18

1
7
0

26/10/2020
to
01/11/2020

4
7
8

94

1
1
2
1
4
8

39

4
6
9
1
5
7

35

1
5
9
4
6
7

79

1
2
6
4
6
7

71

1
4
6
6
8
8

25

4
4
7
2
5
0

76

3
4
9

02/11/2020
to
08/11/2020

2
2
2

61

2
3
6
5
5
9

91

2
9
0
6
8
0

43

1
3
9
5
6
0

13

5
8
0
2
6
8

64

4
5
5
4
5
0

91

6
6
9




**





09/11/2020
to
15/11/2020





**








**








**








**








**








**








**





16/11/2020
to
22/11/2020

1
7
9

75

2
3
0
7
8
0

50

3
7
0
1
4
8

38

1
2
5
4
4
9

75

1
5
9
6
7
0

37

1
2
4
2
6
7

50

1
9
0
2
8
9

90

2
3
5

23/11/2020
to
29/11/2020

1
3
4

81

1
5
5
3
6
8

77

4
5
8
2
3
8

33

3
5
5
7
8
0

50

4
7
9
1
8
0

95

4
7
7
2
4
5

13

1
4
8
1
6
7

46

3
5
8

30/11/2020
to
06/12/2020

3
9
0

22

4
8
0
1
5
8

40

3
8
9
1
4
5

07

3
7
7
2
9
0

11

2
9
0
2
7
8

70

1
3
6
8
9
0

79

3
6
0
3
6
7

69

2
7
0

07/12/2020
to
13/12/2020

7
8
9

41

3
9
9
5
6
7

81

3
9
9
3
9
9

13

4
9
0
1
4
5

09

1
8
0
4
5
6

52

5
7
0
1
3
6

05

3
5
7








14/12/2020
to
20/12/2020

3
4
8

53

6
7
0
2
3
3

82

2
0
0
2
7
9

82

1
5
6
2
5
9

68

2
7
9
8
9
0

76

3
3
0
2
6
0

86

3
5
8
5
6
0

10

4
8
8

21/12/2020
to
27/12/2020

4
5
0

97

4
6
7
3
8
8

90

3
8
9
3
5
0

85

3
3
9
3
4
8

53

1
4
8
1
4
6

10

2
4
4
2
4
9

51

5
6
0
4
5
0

97

3
7
7

28/12/2020
to
03/01/2021

6
8
9

38

8
0
0
3
7
9

97

2
7
8
7
8
9

48

3
5
0
5
6
9

05

7
9
9
2
7
8

76

6
0
0
3
3
8

46

3
5
8
2
7
8

73

6
7
0

04/01/2021
to
10/01/2021

2
7
9

82

1
5
6
1
6
6

35

3
5
7
5
8
0

34

7
7
0
3
6
6

54

2
3
9
4
9
0

32

6
6
0
4
5
9

88

1
3
4
6
7
9

26

1
1
4

11/01/2021
to
17/01/2021

2
3
0

56

2
6
8
4
5
0

91

5
6
0
4
4
8

67

4
4
9
2
2
0

42

2
4
6
6
8
0

44

5
9
0
2
5
0

77

8
9
0
6
8
0

47

4
6
7

18/01/2021
to
24/01/2021

5
7
0

28

1
2
5
6
7
8

11

5
7
9
1
4
5

01

2
3
6
6
9
0

59

1
8
0
3
7
9

95

3
3
9
3
4
0

70

1
4
5
6
8
9

32

2
2
8

25/01/2021
to
31/01/2021

1
8
8

70

5
7
8




**




1
3
4

88

1
7
0
5
7
9

19

5
6
8
1
3
9

33

1
5
7
4
6
0

09

2
8
9
3
4
6

35

2
5
8

01/02/2021
to
07/02/2021

3
6
8

75

7
8
0
2
6
7

55

5
0
0
1
3
5

98

9
9
0
4
9
0

37

2
2
3
3
4
8

53

1
1
1
1
2
3

61

3
8
0
7
8
0

57

4
6
7

08/02/2021
to
14/02/2021

1
1
9

19

3
7
9
1
7
0

84

7
8
9
4
5
6

59

4
5
0
1
7
0

89

1
3
5
1
2
7

07

4
6
7
1
1
5

76

1
2
3
2
6
8

60

2
8
0

15/02/2021
to
21/02/2021

7
8
9

42

1
2
9
2
4
0

69

4
5
0
4
7
0

17

1
2
4
3
4
4

19

3
7
9
1
4
5

03

2
4
7
4
7
0

14

4
4
6
3
5
7

58

4
6
8

22/02/2021
to
28/02/2021

3
7
9

98

3
5
0
2
4
9

55

1
4
0
1
5
7

34

2
4
8
4
6
0

07

2
7
8
2
3
5

01

2
4
5
2
2
5

93

2
4
7
1
3
8

28

3
7
8

01/03/2021
to
07/03/2021

5
8
9

21

2
3
6
4
6
0

08

1
1
6
7
9
9

54

2
5
7
1
8
8

77

4
6
7
3
3
8

41

5
6
0
3
6
6

51

4
8
9
1
4
0

50

1
2
7

08/03/2021
to
14/03/2021

4
8
9

17

3
4
0
2
3
9

42

1
1
0
3
5
6

41

4
8
9
2
2
4

84

2
4
8
3
4
9

60

4
8
8
3
6
7

68

2
7
9
5
5
8

89

4
6
9

15/03/2021
to
21/03/2021

2
6
9

78

5
6
7
4
7
7

87

3
5
9
6
7
8

14

4
0
0
6
6
9

14

2
4
8
1
3
4

81

1
2
8
2
2
6

06

2
4
0
3
4
7

42

4
9
9

22/03/2021
to
28/03/2021

2
4
9

54

1
4
9
5
6
7

83

3
4
6
3
0
0

31

5
7
9
2
4
0

63

6
7
0
4
8
9

18

9
9
0
6
6
7

95

2
5
8




**





29/03/2021
to
04/04/2021





**




1
2
7

08

2
7
9
1
2
3

66

7
9
0
1
1
6

88

2
7
9
2
5
5

21

1
3
7
1
2
6

96

2
5
9
1
5
5

11

1
3
7

05/04/2021
to
11/04/2021

6
7
0

37

3
4
0
4
6
7

72

3
9
0
1
5
9

55

4
5
6
3
8
9

05

1
5
9
6
9
0

56

1
6
9
1
6
6

34

2
5
7
3
5
9

74

2
5
7

12/04/2021
to
18/04/2021

4
5
0

96

4
5
7
2
8
0

02

1
4
7
5
5
7

71

1
4
6
3
4
8

52

3
4
5
3
9
0

28

4
4
0
1
1
0

28

1
7
0
3
5
9

70

6
6
8

19/04/2021
to
25/04/2021

2
3
9

49

3
7
9
1
3
7

11

5
8
8
2
4
6

26

1
7
8
5
6
7

81

4
7
0
1
5
9

56

4
5
7
6
7
8

13

3
4
6
5
5
8

85

1
4
0

26/04/2021
to
02/05/2021

3
4
5

21

4
8
9
3
7
9

94

3
3
8
1
1
3

51

3
9
9
2
5
6

33

3
4
6
1
2
4

77

2
5
0
1
1
2

46

3
4
9
3
7
9

94

2
5
7

03/05/2021
to
09/05/2021

1
2
6

95

8
8
9
3
7
9

91

1
3
7
1
4
7

20

1
9
0
5
6
0

10

6
7
7
4
6
8

87

3
6
8
3
3
5

17

3
6
8
4
8
9

10

5
5
0

10/05/2021
to
16/05/2021

1
5
7

34

6
8
0
5
7
9

10

6
7
7
2
6
0

83

6
8
9
5
5
8

86

3
6
7
1
6
0

77

3
7
7
8
9
0

73

3
4
6
2
8
9

97

2
7
8

17/05/2021
to
23/05/2021

1
5
8

46

3
4
9
1
7
0

89

4
5
0
1
4
8

34

4
4
6
2
3
6

17

1
2
4
3
6
0

97

1
2
4
2
6
7

58

2
7
9
3
7
0

03

7
7
9

24/05/2021
to
30/05/2021

3
6
8

77

2
6
9
2
3
5

09

4
6
9
2
2
5

95

4
5
6
5
7
9

19

5
7
7
4
8
9

16

2
6
8
9
9
0

86

1
6
9
6
8
0

45

1
4
0

31/05/2021
to
06/06/2021

1
6
9

69

9
0
0
3
4
6

30

3
8
9
1
7
0

87

1
2
4
4
6
8

80

3
8
9
3
4
9

64

3
4
7
1
2
8

19

2
7
0
5
8
8

18

1
3
4

07/06/2021
to
13/06/2021

1
3
3

76

2
6
8
9
9
0

88

4
6
8
5
6
7

83

6
7
0
3
4
0

70

4
8
8
6
8
9

39

2
3
4
2
7
8

74

1
5
8
6
7
7

01

2
3
6

14/06/2021
to
20/06/2021

5
9
0

47

2
6
9
1
4
8

35

3
5
7
3
6
9

83

2
3
8
3
4
7

41

1
3
7
6
9
9

48

1
2
5
2
6
7

55

4
5
6
2
8
8

87

3
4
0

21/06/2021
to
27/06/2021

6
8
9

36

4
6
6
1
3
6

09

4
6
9
5
8
0

32

1
5
6
2
4
5

11

3
8
0
1
5
8

48

5
6
7
1
1
6

84

2
3
9
2
4
8

49

4
6
9

28/06/2021
to
04/07/2021

4
7
8

93

1
5
7
3
4
9

69

2
3
4
3
5
6

46

3
4
9
1
3
5

93

1
6
6
2
3
9

45

6
9
0
2
5
9

63

6
8
9
3
8
9

03

2
4
7

05/07/2021
to
11/07/2021

3
5
9

72

2
4
6
1
5
9

58

1
2
5
1
9
0

00

6
7
7
1
7
8

60

2
9
9
2
2
3

79

2
3
4
3
4
5

20

6
6
8
8
9
9

67

1
6
0

12/07/2021
to
18/07/2021

1
3
6

08

5
6
7
1
1
5

74

1
6
7
2
3
6

17

2
7
8
4
5
7

64

2
4
8
2
4
5

12

2
0
0
2
3
8

31

1
3
7
2
4
7

30

4
8
8

19/07/2021
to
25/07/2020

4
5
6

53

2
4
7
1
5
6

29

1
4
4
2
2
3

70

5
7
8
7
9
0

64

3
3
8
4
7
0

19

6
6
7
6
8
0

44

7
8
9
4
8
9

19

2
8
9

26/07/2021
to
01/08/2021

1
6
9

63

2
5
6
1
6
8

50

3
8
9
2
6
7

58

1
7
0
2
6
8

69

4
5
0
1
1
8

06

3
6
7
7
9
9

55

3
5
7
1
2
6

96

2
6
8

02/08/2021
to
08/08/2021

1
3
4

81

6
7
8
6
7
9

22

1
2
9
2
4
5

16

7
9
0
1
6
7

48

2
8
8
5
5
9

94

4
5
5
3
8
9

04

3
5
6
5
7
0

27

1
6
0

09/08/2021
to
15/08/2021

4
9
0

33

2
3
8
1
2
4

76

1
1
4
1
1
5

73

2
3
8
7
9
0

60

4
6
0
4
7
9

07

3
7
7
5
6
7

82

3
4
5




**





16/08/2021
to
22/08/2021

3
7
0

09

3
7
9
4
4
9

73

6
8
9
5
8
9

28

2
2
4
3
4
0

76

1
2
3
2
0
0

24

2
5
7
6
8
9

38

3
7
8




**





23/08/2021
to
29/08/2021

2
3
5

07

2
5
0
6
8
0

44

3
5
6
6
8
0

41

2
4
5
5
7
9

10

2
8
0
4
4
8

60

2
2
6
1
2
4

76

3
3
0
3
7
0

06

3
5
8

30/08/2021
to
05/09/2021

2
4
8

48

9
9
0
1
6
0

71

2
3
6
2
5
8

54

2
4
8
3
7
0

00

2
8
0
1
8
9

89

2
7
0
1
8
9

89

2
7
0
5
9
0

43

2
3
8

06/09/2021
to
12/09/2021

2
6
0

83

2
5
6
2
5
7

47

1
6
0
5
7
7

96

8
9
9
1
1
9

10

3
7
0
5
8
9

29

1
3
5
2
3
4

99

3
6
0
3
4
8

59

1
3
5

13/09/2021
to
19/09/2021

6
9
0

56

1
2
3
3
5
7

57

2
7
8
1
3
7

19

2
8
9
1
5
7

37

3
4
0
4
7
0

14

1
4
9
5
8
8

13

2
3
8
4
7
8

99

3
6
0

20/09/2021
to
26/09/2021

2
5
7

40

5
6
9
3
8
0

19

1
8
0
2
8
9

90

1
4
5
2
2
6

08

4
5
9
7
8
9

47

5
6
6
7
7
8

27

8
9
0
1
6
8

53

2
3
8

27/09/2021
to
03/10/2021

4
4
9

79

4
6
9
7
8
0

53

1
5
7
3
4
8

51

5
7
9
4
6
8

82

3
4
5
6
8
0

42

2
4
6
3
7
9

93

1
5
7
1
9
9

99

4
6
9

04/10/2021
to
10/10/2021

1
2
4

72

1
3
8
2
5
8

51

1
5
5
6
6
0

24

2
3
9
2
5
8

51

1
1
9
1
2
7

08

1
3
4
5
6
9

08

5
5
8
1
4
6

18

3
7
8

11/10/2021
to
17/10/2021

2
4
6

21

3
4
4
3
5
7

58

2
2
4
5
8
0

32

2
5
5
2
3
4

97

3
6
8
8
8
8

44

1
5
8
1
2
6

92

5
7
0
1
2
0

37

3
5
9

18/10/2021
to
24/10/2021

1
4
4

91

1
0
0
1
6
7

45

1
1
3
4
9
9

24

1
3
0
2
3
0

54

2
6
6
3
5
9

74

1
6
7
1
5
6

21

6
7
8
1
2
4

70

1
1
8

25/10/2021
to
31/10/2021

7
7
0

43

1
2
0
6
7
8

14

3
3
8
3
5
8

68

3
6
9
2
4
0

63

6
8
9
4
8
8

07

2
5
0
3
6
9

84

4
4
6




**





01/11/2021
to
07/11/2021





**








**








**








**








**








**








**





08/11/2021
to
14/11/2021





**




1
3
7

15

1
6
8
1
3
4

86

1
2
3
1
4
5

00

3
3
4
1
6
8

59

4
5
0
1
3
6

06

1
5
0
1
6
0

76

2
5
9

15/11/2021
to
21/11/2021

5
7
8

06

2
6
8
7
8
0

59

4
5
0
4
8
0

27

1
6
0
1
4
9

44

7
8
9
1
1
5

75

1
7
7
4
8
0

26

1
7
8
1
4
7

26

1
7
8

22/11/2021
to
28/11/2021

4
8
9

11

3
9
9
7
8
0

59

5
6
8
4
9
9

25

2
4
9
6
7
0

33

6
8
9
8
9
0

72

6
7
9
2
9
0

12

6
7
9
1
2
7

08

1
2
5

29/11/2021
to
05/12/2021

4
6
0

06

3
5
8
2
5
7

48

4
6
8
1
3
3

79

9
0
0
1
4
8

39

1
8
0
1
7
7

55

8
8
9
1
3
5

92

4
8
0
4
5
9

85

1
1
3

06/12/2021
to
12/12/2021

6
7
8

13

2
3
8
2
5
9

65

1
6
8
3
4
7

44

1
5
8
1
1
5

71

1
4
6
5
6
7

88

2
7
9
1
2
7

01

6
7
8
3
3
4

02

7
7
8

13/12/2021
to
19/12/2021

6
7
9

24

6
8
0
4
6
8

81

5
8
8
5
7
8

06

1
1
4
1
3
3

71

1
2
8
1
3
9

31

1
0
0
1
4
7

29

4
5
0
2
5
8

58

1
8
9

20/12/2021
to
26/12/2021

1
3
7

18

1
3
4
3
3
6

28

1
2
5
5
6
8

92

1
4
7
1
4
6

19

4
7
8
1
3
9

37

1
8
8
1
2
0

36

3
6
7
1
4
6

14

2
4
8

27/12/2021
to
01/01/2022

5
7
8

04

2
5
7
2
6
0

84

3
4
7
1
4
5

03

1
2
0
6
8
8

20

4
7
9
3
6
9

80

4
6
0
2
5
7

44

2
4
8
2
6
0

87

3
4
0

03/01/2022
to
09/01/2022

2
4
0

69

4
5
0
2
3
8

31

6
7
8
3
9
9

11

3
8
0
2
6
0

82

1
3
8
5
6
0

16

2
5
9
2
3
6

11

5
8
8
1
2
4

71

6
6
9

10/01/2022
to
16/01/2022

3
5
9

74

6
8
0
2
4
4

03

1
6
6
5
8
9

25

1
6
8
3
5
0

86

1
7
8
3
7
7

70

3
8
9
1
4
6

13

2
3
8
4
7
9

05

7
9
9

17/01/2022
to
23/01/2022

1
3
4

88

1
1
6
2
3
6

14

2
4
8
1
2
3

67

2
5
0
3
5
7

59

3
6
0
4
6
0

00

3
7
0
2
4
8

42

1
4
7
2
8
0

09

4
7
8

24/01/2022
to
30/01/2022

4
4
6

40

3
7
0
4
0
0

45

2
3
0




**




2
2
5

90

4
6
0
3
4
8

59

1
2
6
8
9
9

63

2
4
7
4
8
9

16

2
6
8

31/01/2022
to
06/02/2022

1
2
3

69

3
7
9
2
3
4

94

2
4
8
4
6
0

00

5
6
9
2
9
0

15

1
4
0
1
3
4

88

1
7
0
4
8
0

23

4
9
0
2
2
7

15

1
5
9

07/02/2022
to
13/02/2022

5
9
0

44

3
4
7
4
7
8

91

6
6
9
3
6
7

68

4
4
0
2
7
0

91

3
8
0
4
7
8

90

1
3
6
3
5
6

46

5
5
6
1
3
4

81

5
8
8

14/02/2022
to
19/02/2022

2
3
4

95

2
3
0
1
6
0

79

4
5
0
2
3
5

08

1
2
5
4
5
0

96

3
6
7
1
3
3

74

1
4
9
7
7
0

40

1
3
6
7
9
9

56

4
5
7

21/02/2022
to
27/02/2022

3
4
8

57

4
5
8
1
3
3

75

2
5
8
1
5
8

47

2
5
0
3
4
0

71

4
7
0
5
8
8

16

2
4
0
1
4
8

37

1
6
0
2
2
0

46

1
2
3

28/02/2022
to
05/03/2022

9
9
0

88

4
4
0
6
7
0

39

1
3
5
1
8
8

76

4
4
8
4
5
6

59

2
3
4
1
4
9

43

7
7
9
4
7
0

11

4
8
9
1
7
0

89

1
2
6

07/03/2022
to
13/03/2022

1
3
6

02

5
8
9
1
6
7

44

1
3
0
5
6
0

11

1
2
8
4
5
6

54

3
4
7
7
9
9

52

4
8
0
2
6
8

68

9
9
0
2
6
7

52

7
7
8

14/03/2022
to
20/03/2022

4
6
7

76

1
2
3
1
5
5

17

1
3
3
1
3
9

37

5
6
6
6
8
0

45

2
6
7




**




5
7
9

12

5
7
0
5
5
8

82

4
8
0

21/03/2022
to
27/03/2022

6
6
0

26

1
5
0
6
9
0

51

2
4
5
2
7
7

65

1
5
9
2
5
7

45

4
4
7
3
4
5

24

5
9
0
1
5
9

50

3
7
0
2
3
0

54

1
4
9

28/03/2022
to
03/04/2022

3
5
7

55

2
4
9
4
8
9

12

1
4
7
2
4
6

24

1
3
0
3
9
9

11

1
1
9
3
9
9

11

3
8
0
3
7
7

74

7
8
9
4
6
7

79

2
3
4

04/04/2022
to
10/04/2022

2
2
4

89

2
3
4
2
3
3

81

4
7
0
3
7
7

72

4
8
0
3
8
8

92

4
8
0
1
2
7

03

1
5
7
4
5
6

58

3
6
9
1
6
0

79

5
6
8

11/04/2022
to
16/04/2022

1
2
3

65

8
8
9
2
6
0

84

4
0
0
1
3
9

32

3
4
5
6
8
8

24

3
3
8
1
6
0

75

1
2
2
3
5
6

47

2
5
0
1
2
5

84

5
9
0

18/04/2022
to
24/04/2022

4
7
0

10

4
7
9
1
1
7

90

1
4
5
3
6
9

86

3
5
8
4
7
7

88

4
5
9
3
5
0

81

4
8
9
5
8
8

13

7
8
8
1
5
6

29

3
7
9

25/04/2022
to
01/05/2022

3
7
9

93

7
8
8
2
5
9

61

2
9
0
6
7
0

31

5
8
8
2
6
7

59

3
6
0
6
6
9

17

2
5
0
3
4
8

50

1
3
6
3
4
6

35

2
5
8

02/05/2022
to
08/05/2022

4
6
8

87

3
6
8
3
9
9

13

2
5
6
4
5
8

79

9
0
0
2
7
8

77

2
5
0
5
6
0

13

1
4
8
1
2
8

16

2
6
8
4
4
0

83

2
4
7

09/05/2022
to
15/05/2022

2
5
0

70

3
7
0
2
4
6

25

1
5
9
1
4
0

51

6
7
8
2
5
0

76

2
4
0
3
5
6

46

2
7
7
3
3
5

19

1
8
0
2
3
3

85

7
8
0

16/05/2022
to
22/05/2022

3
3
0

67

2
6
9
2
6
8

64

6
8
0
7
7
9

38

1
3
4
1
2
5

80

6
7
7
1
1
8

00

3
8
9
5
5
8

88

2
3
3
8
9
0

73

4
9
0

23/05/2022
to
29/05/2022

2
6
0

87

4
5
8
2
4
7

36

8
8
0
2
5
6

32

1
5
6
5
6
0

10

6
6
8
6
8
8

27

2
7
8
1
3
4

80

2
8
0
5
7
8

04

7
8
9

30/05/2022
to
05/06/2022

4
5
9

85

1
5
9
3
4
5

29

6
6
7
2
6
8

69

4
6
9
4
8
9

18

4
6
8
1
4
6

15

7
9
9
7
7
9

32

1
1
0
1
5
6

21

1
2
8

06-06-2022
to
12/06/2022

2
6
7

57

1
6
0
6
7
0

33

1
3
9
1
3
0

41

1
4
6
1
3
9

30

1
3
6
4
7
7

89

5
6
8
3
8
8

92

3
4
5
1
7
9

71

4
7
0

13/06/2022
to
19/06/2022

8
0
0

81

5
8
8
2
6
7

58

1
3
4
2
5
8

57

4
5
8
4
6
8

89

5
7
7
2
4
8

48

4
5
9
1
2
2

56

1
2
3
2
4
8

43

5
8
0

20/06/2022
to
25/06/2022

7
8
0

57

2
7
8
2
3
8

35

3
4
8
4
5
7

60

2
2
6
4
7
9

07

3
4
0
1
4
0

52

5
8
9
1
1
6

86

8
8
0
2
3
7

28

5
6
7

27/06/2022
to
03/07/2022

1
3
5

93

2
4
7
1
6
7

46

8
9
9
4
5
8

76

3
6
7
1
3
0

49

5
5
9
4
6
0

02

2
5
5
2
6
6

40

2
2
6
3
8
0

17

1
2
4

04/07/2022
to
10/07/2022

3
8
9

00

4
6
0
5
8
9

23

1
5
7
1
9
9

95

1
6
8
1
2
8

13

7
8
8
6
7
8

16

2
5
9
2
7
9

84

1
4
9




**





11/07/2022
to
17/07/2022

1
6
6

36

5
5
6
3
5
0

86

2
5
9
5
8
0

37

4
5
8
1
1
0

21

5
7
9
5
5
9

98

1
2
5
8
8
9

56

1
2
3
6
7
7

06

8
8
0

18/07/2022
to
24/07/2022

3
4
9

68

3
7
8
1
4
4

90

2
8
0
1
5
9

55

3
4
8
1
4
5

04

2
5
7
2
5
0

75

3
4
8
1
6
8

55

1
4
0
9
0
0

92

2
3
7

25/07/2022
to
31/07/2022

1
4
5

02

4
8
0
3
3
8

46

2
5
9
4
7
9

02

3
9
0
2
7
8

73

1
2
0
2
3
9

48

9
9
0
5
0
0

56

3
6
7
3
6
6

55

2
4
9

01/08/2022
to
07/08/2022

6
7
9

27

8
9
0
3
3
6

26

1
7
8
5
6
9

00

1
2
7
7
9
9

55

1
5
9
4
7
8

94

1
4
9
1
4
7

22

1
5
6
1
2
0

31

3
9
9

08/08/2022
to
14/08/2022

1
4
9

40

5
6
9
4
4
8

64

7
8
9
8
9
9

66

2
4
0
3
4
8

55

2
5
8
4
9
0

36

3
4
9
1
9
0

05

1
1
3
2
4
7

35

3
4
8

15/08/2022
to
21/08/2022





**




5
6
7

89

4
7
8
6
7
9

25

3
3
9
1
3
8

27

4
5
8
2
2
6

02

4
9
9
1
4
6

11

1
4
6
1
7
8

63

1
2
0

22/08/2022
to
28/08/2022

6
6
9

10

5
7
8
2
2
4

88

1
3
4
4
5
0

94

4
5
5
1
2
7

08

1
1
6
1
5
0

63

2
3
8
2
3
4

94

7
7
0
2
3
9

43

6
7
0

29/08/2022
to
04/09/2022

1
5
7

31

2
4
5
1
2
0

36

5
5
6
3
5
9

79

3
6
0
3
4
0

70

1
2
7
7
8
9

47

4
6
7
1
3
8

24

1
4
9
4
6
0

03

1
5
7

05/09/2022
to
11/09/2022

3
4
5

24

2
6
6
4
0
0

40

2
9
9
1
5
8

45

2
6
7
1
4
5

04

2
3
9
5
8
0

31

1
2
8
2
3
9

41

5
7
9
5
6
7

85

2
4
9

12/09/2022
to
18/09/2022

2
6
6

42

6
8
8
9
0
0

91

4
7
0
3
7
8

89

2
8
9
3
6
7

63

1
6
6
1
2
6

90

1
2
7
4
7
9

03

1
4
8
2
4
0

67

2
7
8

19/09/2022
to
25/09/2022

3
4
5

23

1
5
7
6
7
9

20

1
1
8
6
7
7

06

2
7
7
4
7
8

91

3
4
4
1
2
7

04

1
6
7
1
5
8

40

1
2
7
1
5
8

46

3
5
8

26/09/2022
to
02/10/2022

4
5
7

67

1
8
8
1
3
4

82

4
8
0
8
9
9

60

2
3
5
6
7
9

23

5
8
0
1
2
9

26

2
6
8
6
8
0

40

3
7
0
2
8
8

84

2
3
9

03/10/2022
to
09/10/2022

4
5
8

75

3
6
6
4
6
8

83

6
7
0
4
7
0

19

4
6
9
3
5
8

66

6
0
0
2
6
0

87

4
6
7
2
5
6

35

7
8
0
4
6
8

89

5
5
9

10/10/2022
to
16/10/2022

4
6
7

75

2
4
9
1
1
9

11

1
4
6
1
3
8

27

4
4
9
1
3
8

25

1
5
9
6
7
0

39

2
8
9
5
7
8

00

2
9
9
4
4
6

40

1
2
7

17/10/2022
to
23/10/2022

4
5
6

55

2
6
7
1
5
8

42

1
2
9
1
1
9

12

3
9
0
4
4
6

41

5
8
8
2
4
9

55

2
5
8
3
5
6

47

3
4
0




**





31/10/2022
to
06/11/2022

1
4
6

15

1
6
8
3
4
8

53

2
5
6
1
2
9

21

5
7
9
6
9
9

44

1
4
9
1
2
4

74

3
3
8
3
9
0

24

4
0
0
3
4
5

27

3
5
9

07/11/2022
to
13/11/2022

3
5
0

82

7
7
8
4
9
0

32

1
5
6
1
4
7

23

2
5
6
1
8
8

72

1
1
0
5
7
0

28

2
2
4
7
8
9

48

3
5
0
4
6
9

96

1
5
0

14/11/2022
to
19/11/2022

1
4
0

59

1
2
6
2
7
9

89

4
7
8
3
4
0

76

1
6
9
1
2
8

15

2
3
0
5
7
9

12

3
9
0
1
1
3

56

7
9
0
1
4
0

53

2
5
6

21/11/2022
to
27/11/2022

6
7
7

09

2
3
4
3
5
9

79

4
6
9
2
5
5

26

3
4
9
1
3
7

15

2
4
9
3
4
0

79

1
2
6
5
5
9

99

4
5
0
3
4
4

16

3
6
7

28/11/2022
to
04/12/2022

1
8
9

88

8
0
0
3
8
8

94

1
6
7
4
4
8

66

1
5
0
2
3
5

03

5
8
0
2
6
8

65

2
5
8
1
2
2

53

5
8
0
1
2
5

81

5
8
8

05/12/2022
to
11/12/2022

3
4
8

54

1
3
0
7
9
9

53

4
9
0
5
6
8

99

1
2
6
4
7
8

95

1
1
3
4
9
9

23

6
7
0
2
3
9

47

2
6
9
1
3
4

89

3
7
9

12/12/2022
to
18/12/2022

3
9
9

13

3
3
7
2
3
5

04

5
9
0
4
4
7

58

4
7
7
1
6
8

54

2
5
7
4
8
0

23

1
4
8
6
6
9

13

1
2
0
1
3
9

34

2
6
6

19/12/2022
to
25/12/2022

1
2
0

33

2
5
6
1
2
0

31

2
4
5
6
7
8

11

3
3
5
1
4
7

29

3
7
9
1
7
8

61

1
3
7
1
9
0

00

1
4
5
3
8
0

11

2
4
5

26/12/2022
to
01/01/2023

7
8
9

48

3
7
8




**




3
6
8

73

6
7
0
2
6
0

85

3
4
8
2
3
4

94

2
3
9
4
7
8

97

1
6
0
2
7
0

92

6
7
9

02/01/2023
to
08/01/2023

4
5
0

90

1
4
5
1
4
6

15

6
9
0
2
7
0

98

1
8
9
2
8
9

90

3
7
0
8
9
9

67

1
8
8
1
4
0

51

1
3
7
5
7
9

14

6
8
0

09/01/2023
to
15/01/2023

1
6
6

32

3
3
6
7
0
0

77

3
5
9
1
9
9

93

3
0
0
1
3
4

89

1
1
7
1
4
8

38

1
8
9
3
3
7

32

2
4
6
1
4
8

37

5
5
7

16/01/2023
to
22/01/2023

2
3
6

19

1
1
7
2
2
8

27

3
6
8
1
7
9

79

5
6
8
2
5
5

24

2
2
0
3
5
0

82

6
6
0
6
6
8

05

2
5
8
3
4
5

28

3
6
9

23/01/2023
to
29/01/2023

1
9
0

03

2
4
7
4
6
0

00

3
7
0
1
2
9

23

1
3
9




**




5
5
6

63

7
7
9
2
6
9

77

1
7
9
3
6
7

66

2
6
8

30/01/2023
to
04/02/2023

5
6
6

78

2
3
3
8
9
0

70

1
3
6
8
0
0

88

4
6
8
1
3
4

84

3
4
7
3
5
7

56

2
6
8
2
2
5

91

4
8
9
4
4
9

74

7
7
0

06/02/2023
to
12/02/2023

2
6
8

67

7
0
0
4
6
9

95

1
2
2
3
8
0

14

4
0
0
2
3
5

00

3
7
0
4
5
9

88

1
7
0
4
9
9

20

5
6
9
7
9
0

61

5
6
0

13/02/2023
to
19/02/2023

5
7
7

91

1
3
7
3
7
0

00

5
7
8
3
4
7

45

1
7
7
3
6
7

65

1
6
8
4
5
7

65

3
4
8
5
7
9

15

4
5
6
7
7
0

42

6
7
9

20/02/2023
to
26/02/2023

2
3
3

84

7
7
0
3
6
0

97

1
2
4
3
6
8

77

2
2
3
4
5
6

59

2
3
4
3
5
7

56

4
4
8
5
9
9

36

1
6
9
3
5
9

70

3
7
0

27/02/2023
to
05/03/2023

3
6
7

69

2
8
9
5
6
7

82

3
9
0
2
6
7

58

1
2
5
1
7
0

89

1
3
5
1
3
7

17

1
8
8
2
5
6

30

4
8
8
4
5
9

84

3
4
7

06/03/2023
to
12/03/2023

4
6
0

02

4
8
0
1
1
4

68

2
3
3




**




5
6
0

13

6
8
9
3
6
0

99

3
3
3
4
4
9

75

1
5
9
3
8
0

17

1
6
0

13/03/2023
to
19/03/2023

3
5
0

80

4
6
0
1
5
9

55

1
7
7
3
6
6

52

1
4
7
1
1
0

24

7
8
9
3
8
9

09

4
6
9
1
4
6

13

1
3
9
1
5
6

24

1
3
0

20/03/2023
to
26/03/2023

2
2
9

35

2
4
9
6
7
9

25

3
6
6
1
3
9

32

1
5
6
7
8
9

48

3
6
9
2
2
9

37

1
2
4
3
4
9

60

5
7
8
1
4
7

29

1
2
6

27/03/2023
to
02/04/2023

1
6
6

35

1
5
0
3
6
8

72

2
0
0
3
4
8

53

5
9
9
2
5
9

65

2
6
7
1
4
5

04

2
2
0
5
6
9

02

3
3
6
3
4
5

27

3
4
0

03/04/2023
to
09/04/2023

4
7
9

04

4
5
5
6
9
9

40

1
3
6
7
8
9

49

5
6
8
6
9
0

52

4
8
0
2
8
0

08

1
8
9
1
2
5

80

3
8
9
1
3
8

24

2
3
9

10/04/2023
to
16/04/2023

2
7
9

86

1
6
9
5
5
6

61

4
7
0
2
2
7

17

1
2
4
3
8
8

95

1
4
0
1
6
9

69

3
6
0
1
8
0

93

1
4
8
4
5
0

97

4
5
8

17/04/2023
to
23/04/2023

3
5
9

76

4
5
7
5
7
8

03

1
3
9
6
7
0

35

7
8
0
1
2
0

34

6
9
9
5
6
9

02

2
5
5
2
4
5

19

5
6
8
2
3
4

93

6
8
9

24/04/2023
to
30/04/2023

2
0
0

29

1
9
9
5
6
9

03

2
4
7
2
0
0

29

1
9
9
2
5
0

71

4
8
9
4
8
0

28

4
6
8
3
4
0

77

4
6
7
3
4
9

65

2
4
9

01/05/2023
to
07/05/2023

3
6
7

60

1
9
0
3
8
0

13

4
9
0
2
2
9

39

3
8
8
3
4
4

17

4
6
7
5
8
8

12

1
5
6
1
1
2

42

2
3
7
1
5
8

42

6
6
0

08/05/2023
to
14/05/2023

2
3
8

33

1
5
7
5
7
9

12

6
7
9
6
8
9

33

2
4
7
4
5
6

53

6
7
0
2
2
6

04

5
9
0
5
7
9

16

1
5
0
3
5
6

41

3
9
9

15/05/2023
to
21/05/2023

1
4
8

34

1
3
0
2
6
0

86

3
3
0
1
4
8

32

2
4
6
2
3
5

08

5
6
7
2
3
9

42

5
7
0
2
5
6

30

1
3
6
8
8
9

56

7
9
0

22/05/2023
to
28/05/2023

1
3
6

07

3
7
7
4
7
9

02

3
3
6
6
7
0

35

1
6
8
1
2
8

19

1
2
6
2
2
4

80

3
7
0
1
2
7

09

2
3
4
5
7
9

12

7
7
8

29/05/2023
to
04/06/2023

1
1
7

96

1
6
9
1
2
3

64

4
5
5
7
7
9

39

4
6
9
2
3
3

81

5
6
0
2
4
6

24

2
4
8
3
9
0

28

4
6
8
7
8
0

54

7
7
0

05/06/2023
to
11/06/2023

2
2
3

70

5
7
8
1
6
0

79

5
5
9
1
4
9

42

6
6
0
4
6
9

97

1
3
3
2
4
7

39

5
5
9
1
6
6

32

4
8
0
1
2
8

15

3
4
8

12/06/2023
to
18/06/2023

6
7
9

27

4
6
7
6
7
9

21

1
2
8
2
4
4

07

2
7
8
3
3
7

30

2
2
6
4
4
5

31

3
8
0
3
7
9

95

5
0
0
2
6
9

73

6
7
0

19/06/2023
to
25/06/2023

4
8
9

15

2
6
7
1
5
7

37

1
6
0
2
3
3

89

2
3
4
3
5
6

41

2
3
6
1
1
4

63

5
8
0
1
4
8

39

1
1
7
4
4
0

86

1
5
0

26/06/2023
to
02/07/2023

4
7
8

91

5
8
8
1
3
5

95

1
1
3
6
7
9

22

4
9
9
2
5
9

62

1
2
9
1
1
0

22

1
5
6
4
5
8

79

1
3
5
1
4
7

28

1
2
5

03/07/2023
to
09/07/2023

3
3
8

46

1
2
3
6
8
9

37

8
9
0
3
5
6

44

1
6
7
4
5
0

99

5
6
8
2
6
0

80

4
7
9
9
9
0

84

7
8
9
2
8
0

08

2
6
0

10/07/2023
to
16/07/2023

6
7
9

29

1
8
0
4
7
0

17

1
3
3
4
6
0

03

5
8
0
2
4
0

67

1
6
0
1
3
8

25

1
5
9
1
5
8

40

5
7
8
2
6
8

61

5
6
0

17/07/2023
to
23/07/2023

3
6
0

98

1
2
5
7
9
0

61

4
7
0
2
6
8

68

4
4
0
2
2
4

88

1
2
5
4
7
8

99

4
5
0
6
0
0

67

1
2
4
4
6
0

09

4
6
9

24/07/2023
to
30/07/2023

1
2
8

19

9
0
0
4
5
6

52

4
9
9
7
9
9

52

5
8
9
5
6
7

82

6
7
9
6
6
7

97

1
6
0
1
3
0

42

1
4
7
2
7
8

78

1
7
0

31/07/2023
to
06/08/2023

8
9
0

79

4
5
0
1
6
9

61

1
3
7
5
8
9

23

2
3
8
7
7
8

20

2
4
4
3
7
8

88

3
5
0
6
9
0

51

4
8
9
4
4
7

51

2
9
0

07/08/2023
to
13/08/2023

2
7
8

73

2
3
8
8
9
9

66

2
4
0
4
8
9

15

5
5
5
1
2
8

10

1
3
6
2
9
0

12

1
4
7
2
2
0

43

6
8
9
3
6
7

69

1
2
6

14/08/2023
to
20/08/2023

3
3
6

22

3
4
5




**




4
8
9

10

6
6
8
8
8
0

69

5
7
7
4
6
6

67

2
7
8
1
5
6

23

1
4
8
4
5
7

67

2
5
0

21/08/2023
to
27/08/2023

1
8
0

96

4
6
6
3
8
8

94

7
8
9
7
9
0

66

1
2
3
6
7
7

00

1
3
6
4
7
8

93

2
3
8
1
3
6

02

6
6
0
1
4
0

59

4
6
9

28/08/2023
to
03/09/2023

6
8
8

27

1
3
3
1
1
2

40

5
5
0
4
5
9

82

2
4
6
4
5
6

54

5
9
0
2
3
9

43

1
4
8
1
1
2

46

2
4
0
6
8
8

20

2
2
6

04/09/2023
to
10/09/2023

5
5
9

92

5
8
9
2
8
8

89

2
3
4
2
3
6

17

8
9
0
4
8
9

17

8
9
0
4
4
0

85

7
8
0
1
6
0

79

9
0
0
3
5
0

88

3
6
9

11/09/2023
to
17/09/2023

6
7
0

31

1
3
7
1
7
9

77

4
6
7
1
5
9

53

1
4
8
4
5
6

58

2
2
4
4
5
6

58

2
2
4
3
7
7

71

4
7
0
5
7
8

03

1
2
0

18/09/2023
to
24/09/2023

3
7
0

05

3
4
8
2
7
7

60

2
4
4
2
5
8

59

1
2
6
1
3
5

92

5
7
0
1
4
4

97

4
5
8
4
8
0

22

2
3
7
2
5
5

29

2
3
4

25/09/2023
to
01/10/2023

5
6
9

01

1
0
0
5
6
8

93

4
9
0
2
3
5

08

1
2
5
7
8
9

42

1
2
9
1
3
7

14

2
3
9
2
6
8

67

1
6
0
2
6
7

54

3
5
6

02/10/2023
to
08/10/2023

6
6
9

15

1
5
9
6
7
8

14

2
2
0
3
3
6

21

1
5
5
1
7
0

86

3
4
9
1
4
6

13

7
7
9
7
8
0

56

2
6
8
5
7
9

13

1
4
8

09/10/2023
to
15/10/2023

1
1
8

06

4
4
8
2
3
9

42

2
2
8
3
4
5

28

1
2
5
2
4
9

58

1
2
5
6
8
0

48

1
7
0
1
1
4

69

1
3
5
1
3
8

24

2
4
8

16/10/2023
to
22/10/2023

1
4
5

06

4
4
8
3
3
3

93

1
5
7
1
6
8

54

3
5
6
3
7
9

91

3
3
5
3
5
7

59

6
6
7
6
8
8

24

4
4
6
6
7
9

23

3
5
5

23/10/2023
to
29/10/2023

3
8
9

06

1
6
9
4
8
8

02

1
4
7
1
4
9

41

1
2
8
3
5
6

48

1
2
5
2
3
5

02

1
5
6
2
6
0

80

5
5
0
3
4
7

46

2
5
9

30/10/2023
to
05/11/2023

1
9
0

04

6
8
0
1
6
9

64

3
5
6
1
7
8

60

2
8
0
5
7
0

26

2
4
0
1
6
6

35

5
0
0
1
7
0

85

7
9
9
4
5
8

70

4
6
0

06/11/2023
to
12/11/2023

6
9
9

43

7
7
9
1
2
3

68

5
6
7
3
3
4

07

2
5
0
1
6
6

37

1
7
9




**








**








**





13/11/2023
to
19/11/2023





**








**








**








**








**








**








**





20/11/2023
to
26/11/2023

3
5
9

71

2
4
5
4
8
9

11

4
7
0
6
7
9

24

7
8
9
1
2
4

74

1
4
9
1
2
5

86

3
5
8
5
6
6

78

4
4
0
3
6
0

91

4
7
0

27/11/2023
to
03/12/2023

6
8
8

23

6
7
0
4
6
8

88

4
5
9
3
7
0

07

2
6
9




























Go to Top
LIVE RESULT
Refresh Result